Government has announced more plans that are aimed at increasing the fight against HIV and Aids.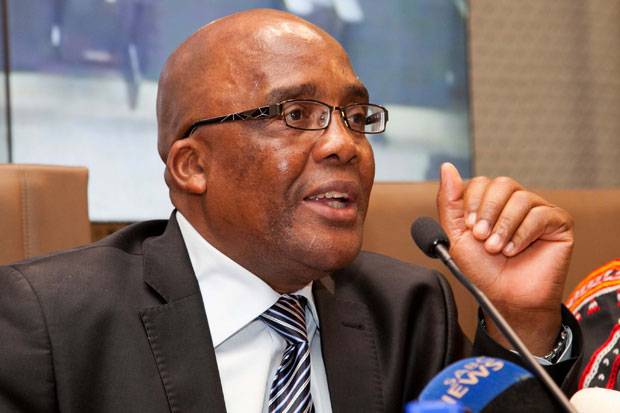 The plans are in addition to the HIV and Aids programme that government is already implementing.
The programme, which started with the launch of the world's biggest testing campaign in 2010 - dubbed the HIV Counselling and Testing Campaign (HCT) - saw 18 million South Africans test for HIV and Aids within a period of 18 months.
Today, 10 million South Africans get tested annually.
As of September this year, all HIV positive patients will receive ARV treatment irrespective of their CD4 count.
"In September this year, we will remove CD4 count as an eligibility criteria for ARV treatment.  We will move to test and treat in line with the new guidelines released by the World Health Organisation in December last year.
"In addition, we will provide Pre Exposure Prophylaxis (PrEP) to sex workers in 10 sex worker programmes from June this year and will start by learning lessons from demonstration projects on how best to provide PrEP to them before offering this intervention to all vulnerable young women," he said when he tabled the department's Budget Vote speech in Parliament recently.
This month government will launch a three-year campaign aimed at reducing infections in young women and increasing economic opportunities to protect them from sugar daddies.
 "We will launch a three-year campaign focusing on girls and young women, in the 15-24 year age group, and the men who are infecting and impregnating them," he said.
The campaign will focus on five key areas:
Decreasing infections in girls and young women
Decreasing teenage pregnancy
Decreasing sexual and gender-based violence
Keeping girls in school until matric
Increasing economic opportunities for young women to try and wean them away from sugar daddies.
This in line with the department's aim of meeting the National Development Plan's objective of reducing the burden of disease, to have life expectancy of 70 years by 2030 and to have an Aids-free generation of under 20s.
"This campaign must involve the whole of government and society and led by young people."
The campaign will cost R3 billion and will be made possible by funding from PEPFAR, Global Fund, the German Development Agency and government departments.
Aids deaths in South Africa declined from 320 000 in 2010 to 140 000 in 2014, and mother-to-child transmission of HIV reduced from 70 000 babies in 2004 to less than 7 000 in 2015.
"As you can see, these are remarkable successes. But you will notice that the successes are largely due to Biomedical Interventions.
"When it comes to the area of socio-behavioural interventions, it is an uphill battle – especially with 15-24-year-old girls and young women. In this age group, there are 5 000 new infections per week in 14 Southern and Eastern African countries – but half of these occur in South Africa alone," the Minister said.
The new programmes will cost the department an additional R1 billion in this year's budget, which the National Treasury has already made available despite the harsh economic climate.
TB remains the biggest killer
Meanwhile, the Minister said while HIV and Aids remain a concern, Tuberculosis (TB) is the disease that is killing people.
He said although TB deaths have declined from 70 000 in 2009 to less than 40 000 in 2014, it still remains the biggest killer of all infectious diseases in our country and globally.
"Since the screening campaign was launched on World TB Day on 24 March 2015 by Deputy President Cyril Ramaphosa, I am happy to announce that we have successfully screened thousands of people in the vulnerable sectors of correctional services, mining and peri-mining communities.
"This year we are focusing on eight metros with the aim to screen 1.3 million people," he said.
The department would receive a R4.2 billion grant from the Global Fund to support government's HIV and TB responses.