Written by Allison Cooper
Chris Debraine (37) is a suicide survivor who recently shared his struggle with mental health at a recent webinar hosted by the South African Depression and Anxiety Group (SADAG) and Government Communication and Information System.
Debraine, who was bullied and abused as a child, says he had a very bad temper and often acted out, but no one knew what he had gone through.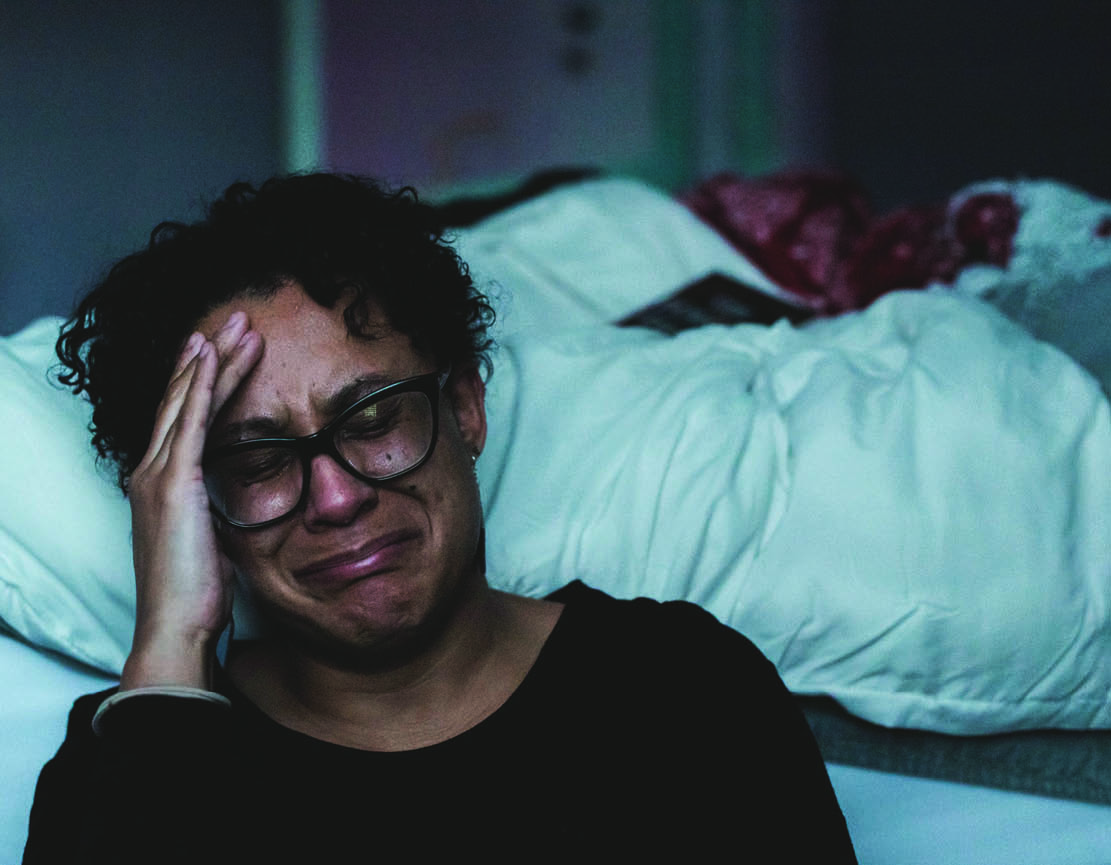 "I didn't go for help until I was 30 because I didn't think there was anything wrong with the way I was behaving.
Debraine says he developed a drinking problem and abused substances.
"I hit rock bottom before I started getting help. On the fourth suicide attempt, that my family knew about, they made an emergency appointment and helped me financially to go and see a psychiatrist [a medical doctor who specialises in mental health, including substance use disorders]. That's where my journey to recovery started," he adds.
Debraine's journey with mental health has been difficult as South Africa has a very patriarchal society, he says.
A patriarchal society is a system that is controlled by men.
"Guys never talk about mental health because of the perception that they are supposed to be strong. This makes it very difficult to acknowledge that you have a problem. I was treated differently. I was treated as if I was less of a man. I still feel that there are not many safe spaces to talk about it, but you have to talk about your feelings."
Debraine works on his recovery daily. "It has been difficult. It takes hard work. You have to acknowledge your feelings and attend sessions with a psychiatrist to find out why you feel the way you do. Go and see a psychiatrist before things get out of hand," he stresses.
Youth suicides increase
According to Nikeeta Daniels, a social worker at Indlela Mental Health in Port Elizabeth, the number of suicide cases the organisation deals with has increased among youth aged between 18 and 35.
She believes this is due to the COVID-19 pandemic, as many people lost their jobs and others are struggling to find work.
"Anxiety, depression and suicide are real. Learn to talk about your problems and feelings. Have a close friend, relative or another person to talk to. We understand that talking to a professional is not always ideal, but it's important for your recovery," she says.
Daniels, added that this can lessen the stress for a person who depressed, anxious and wanting to commit suicide.
To men who are struggling with mental health, Daniels says it's important to normalise sharing your burdens with someone else. "Seeking professional help is not a sign of weakness. Let your voice be heard by confronting the problem and seek help," says Daniels.
Get help
According to SADAG, if you are thinking about suicide you should:
Tell someone – a friend, teacher, coach, parents or a friend's parents.
Call SADAG's 24-hour suicide crisis line at 0800 567 567 or SMS 31393.
Don't use drugs or alcohol.
Make sure you are not alone.
Spend time with friends and loved ones, even though you want to be alone.
Suicide warning signs
According to SADAG, there are various warning signs that someone may be thinking of taking their life. These include:
Talking about ending their life, dying or suicide.
Having a strong wish to die or constantly thinking about death and dying.
Giving away prized possessions.
Signs of depression, such as moodiness, hopelessness, withdrawal, difficulty with appetite and sleep, and loss of interest in usual activities.
Increased alcohol and/or drug use.
Hinting about not being around in the future or saying goodbye.
Drastic behaviour changes.
 Making arrangements to take care of unfinished business.