A newly opened commercial school is set to help Jabulani township in Soweto grow young entrepreneurs.
Principal Maoto Zimba said pupils of Pace Commerce and Entrepreneurship School of Specialisation will be trained in various aspects of running a successful business, with a special focus on finance, hospitality and tourism. The area of specialisation is in response to Soweto's growing tourism sector.
"We want to give them the ability to create jobs instead of going out there expecting people to give them a job," Zimba said.
Zimba said the current education system is largely focused on producing employees.
"This school is going to create entrepreneurs, which will benefit the community of Soweto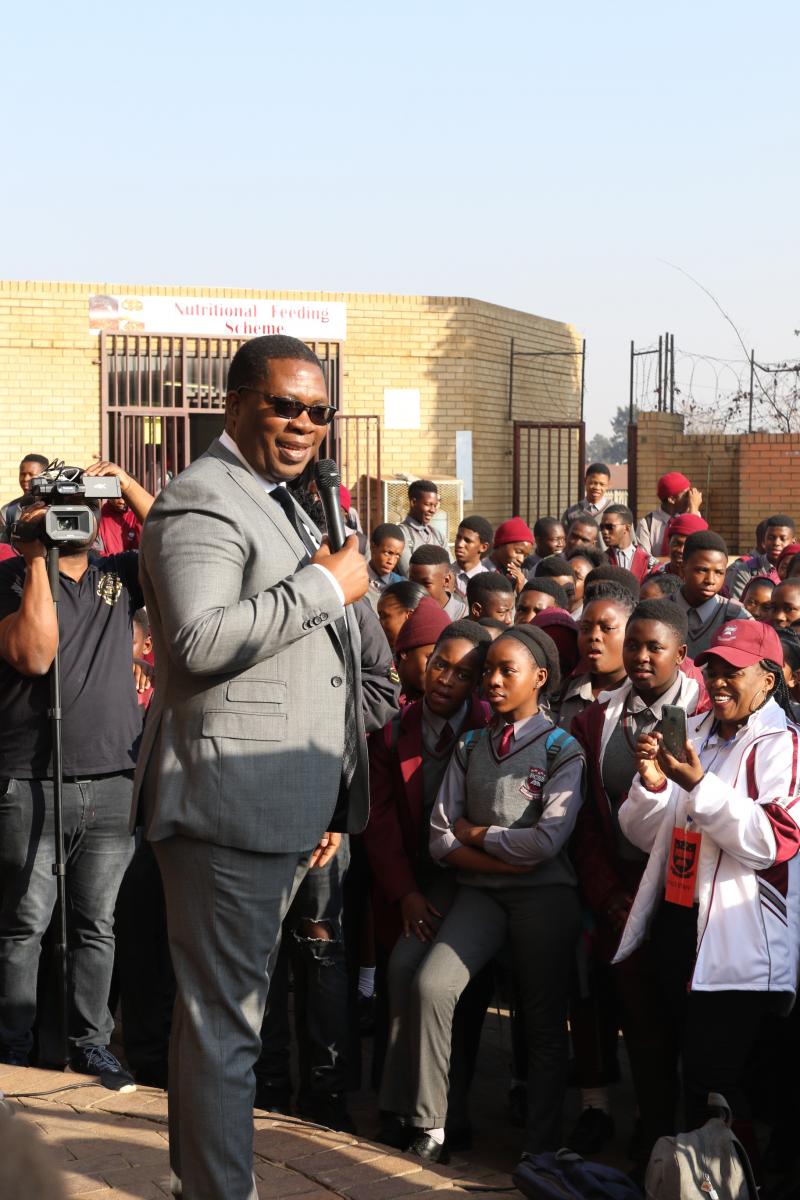 ," he said.
Speaking at the launch of the school, MEC for Education in Gauteng Panyaza Lesufi said the school's pupils would be able to understand the economy and how to run their own businesses.
Lesufi called on the pupils to come up with new ideas and not just be consumers of existing products.
"We want you to develop new products that can be bought by other countries rather than us buying their products every time."
The MEC also announced that all the pupils of the school would receive devices.
Pace is one of 35 schools of specialisation that have been opened in the province to address the skills shortage and to meet the economic demands of Gauteng, said Gauteng  Department of Education spokesperson Steve Mabona.
Mabona said they had worked with the Austrian Ministry of Education to ensure that educators were highly trained in entrepreneurship.
"The ultimate aim of the school is to provide capable learners from disadvantaged communities with the capacity to enter the global economy as business people, hotel and restaurant managers in the travel, tourism and hospitality industry, incorporating related professions in the broad fields of economics."