Citizen age 60 years above need to register for the COVID 19 vaccination through the EVDS self-enrollment platforms.
Steps to register for vaccination if you are 60 years or older.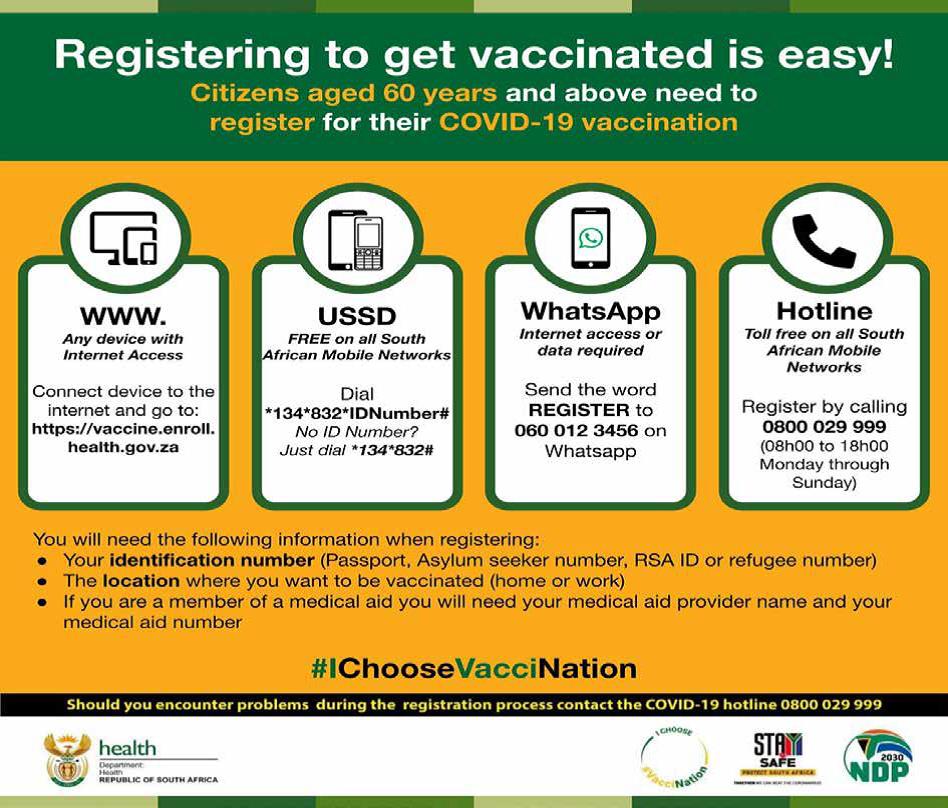 When it is your turn to be vaccinated, the system will send you another SMS with a date and venue for your vaccination.
If you put in the correct address, you will be sent to vaccination center that is closest to your home.
#IChooseVacciNation
Should you encounter any problem during the registration process contact the COVID 19 hotline 0800 029 999