It was a thrilling evening of star performances as Spanish giants Barcelona beat PSL winners Mamelodi Sundowns 3-1 in the Mandela Centenary clash in Johannesburg last night. 
Despite the cold, the atmosphere was electric as more than 80 000 fans turned out to watch the likes of footballing greats Lionel Messi, Luis Suarez, and Andres Iniesta take on the Brazilians at FNB Stadium.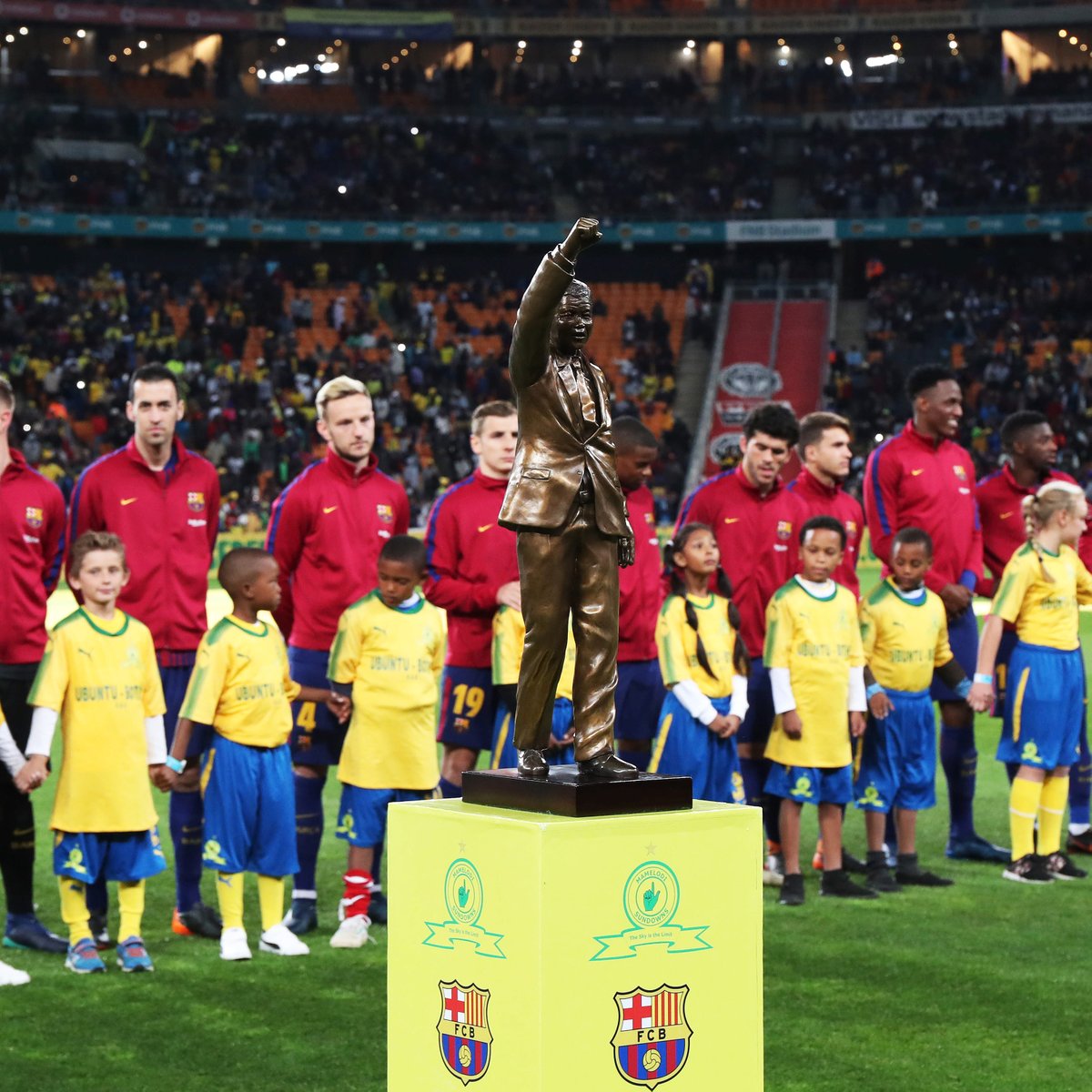 Barcelona dominated with an impressive display of skill from the start, with Ousmane Dembele kicking off the action with a goal in the third minute, followed by a 19th minute strike from Suarez.
After roaring for Messi throughout the first half, fans were finally treated to a substitute appearance by the Argentinian superstar in the last 20 minutes of the match.
Andres Gomes' 67th minute goal earned the La Liga winners victory, but Sundowns forged forward, and were eventually rewarded with a goal from Sibusiso Vilakazi in the 76th minute.
The players shared warm embraces and handshakes at the end of the game, with Messi exchanging his coveted number 10 jersey with Sundowns defender Wayne Arendse.
Matchgoers were on a high as they left the stadium. Diehard Sundowns fan Marcus Pooe, 53, had travelled from Pretoria to support his beloved team.
"Games like this are very important because they bring us together as country. Tonight South Africans of all races are represented and it's beautiful."
Despite the loss, Pooe said he was grateful to have been part of the experience.
"I think Sundowns made the country proud. Both teams displayed some great football."
The game was held to commemorate the centenary of late President Nelson Mandela, who would have turned 100 years old this year.
Barcelona flew into the country to huge fanfare early on Wednesday morning 16 May, with hundreds of excited fans thronging the international arrivals area of OR Tambo Airport eager to catch a glimpse of the star players. The team flew back home late night.
Tickets for the game were sold out.
Last week, the chairperson of the Inter-Ministerial Committee (IMC) for the centenary, Jeff Radebe, said the two teams would follow in Madiba's footsteps in uniting people across regions and continents.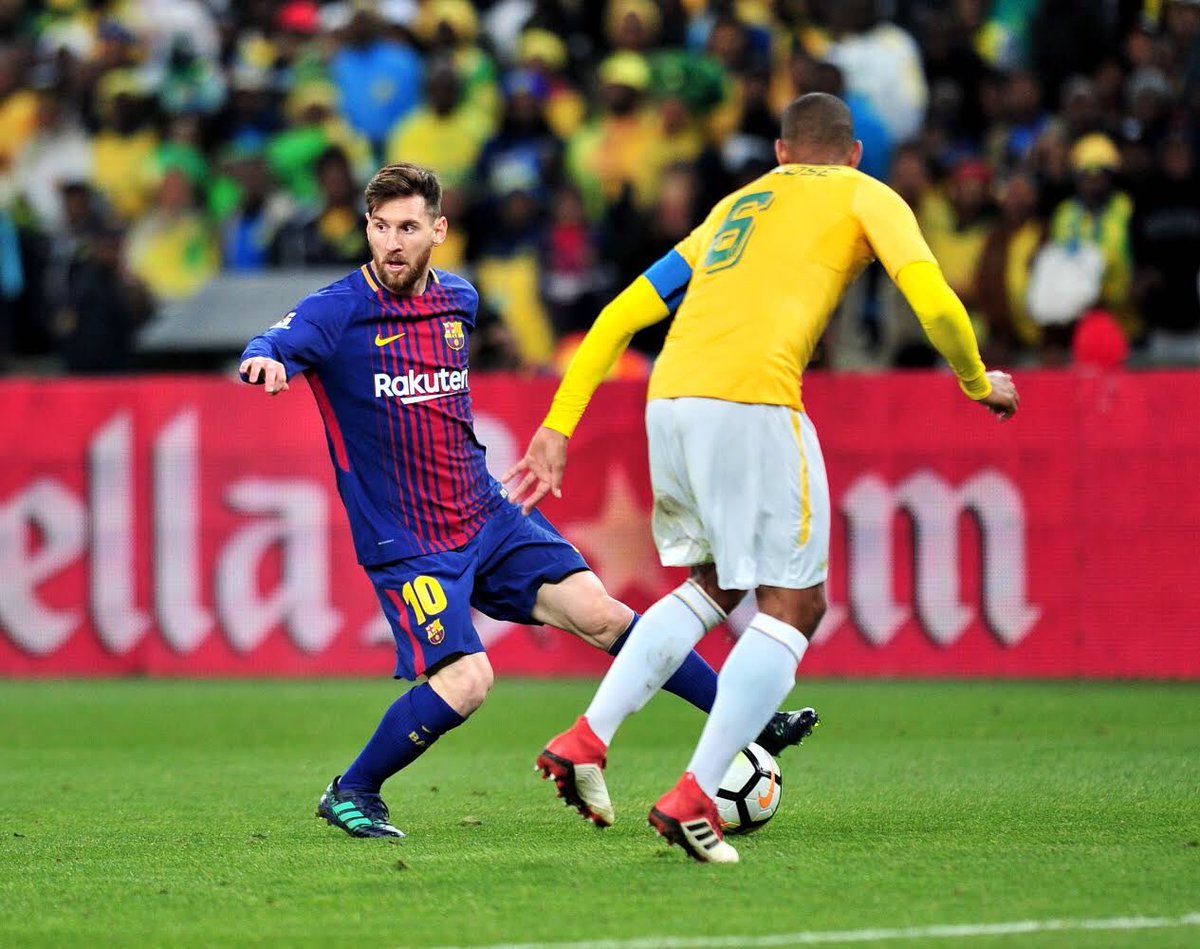 "As the IMC, we would like to congratulate the cooperation that has been displayed in the hosting of this game between the football authorities of our country, and the management of the two teams," he said.