Today marks the first day in Mandela Month of honouring the life of South Africa's first black President Nelson Mandela, who would have turned 100 years old this July 18.
Since 2008, the country and the world has been celebrating Mandela Day in honour of the country's first democratically elected President in 1994 following the release of political prisoners and the unbanning of political parties.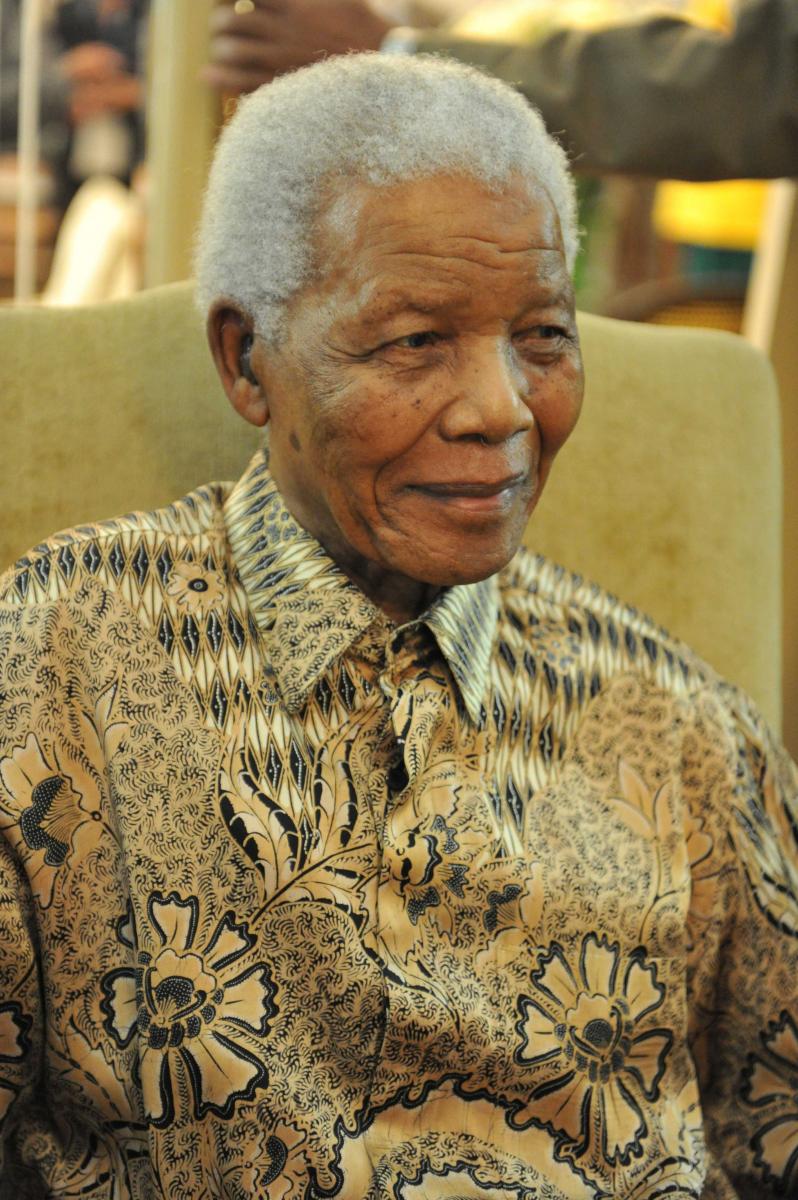 This year celebrations kick off as from today across the country and the world to pay homage to the struggle icon.
Government said the 100 year anniversary of his birth is an opportunity to recommit to his principles and building the nation it envisioned at the start of South Africa's democracy.
The Chief Executive of the Nelson Mandela Foundation Sello Hatang says as celebrations kick into high gear with hundreds of projects getting underway to celebrate Madiba, there is also a need to pause and reflect.
"During this time we must consider what circumstances led us to where we are and what we as individuals and communities can do for the benefit of society, because Mandela told us repeatedly that it is in our hands to make of the world a better place," said Hatang.
Hatang said South Africans and global citizens can choose to look the other way, to hope that victims will come right without lending a helping hand, without their sacrifice; or choose to be an armchair critic who sees everything wrong with the efforts of those trying to help-- a critic who finds others falling short, yet doesn't get involved themselves.
"I choose to get my hands dirty, and to help in any way possible to lift the heavy burden of poverty and inequality from the shoulders of the poor and vulnerable. I choose to keep dreaming," he said.
"We all have a role to play– the victims of injustice do not have the time to wait. It is time for us to think through what it means to live the Madiba legacy, be active citizens and fight the structural injustices that plague us," he added.
So far, Madiba's centenary continues to be marked with a year-long series of awareness, educational, celebratory and legacy commemoration events.
A number of events have already took place to build up to main centenary celebration on the 18 July, which is former President Nelson Mandela's birthday.
One is the Nelson Mandela Centenary Cup which took place in May at Soccer City in Johannesburg when the Premier Soccer League champions Mamelodi Sundowns played against La Liga champions Barcelona from Spain. Barcelona defeated Mamelodi Sundowns 3-1 during the friendly encounter.
According to the Nelson Mandela Foundation, the soccer match was attended by about 87 000 people.
Another event worth remembering was the book launch of I Remember Nelson Mandela which took place in June where dozens of former members of Tata Madiba's staff joined his widow, Graca Machel to launch the book.
This was the Nelson Mandela Foundation's first official book to be published in the centenary of Madiba's birth. It contains stories from 111 people who served him from the time of his release, through his Presidency and during his retirement.
As part of the celebrations lined up for this month, former United States President Barack Obama will deliver the 16th annual Nelson Mandela lecture in honour of the 100th anniversary of Mandela's birth this July in Johannesburg.
This year's lecture will be held under the theme: "Renewing the Mandela legacy and promoting active citizenship in a changing world."
President Nelson Mandela left an indelible mark on the South African society and the world, having laid the foundation for a united, non-racial, non-sexist, democratic and prosperous society.