People who save are happier and more productive at work, which is why employers have a vested interest in their financial stability.
That is according to South African Savings Association CEO Gerald Mwandiambira.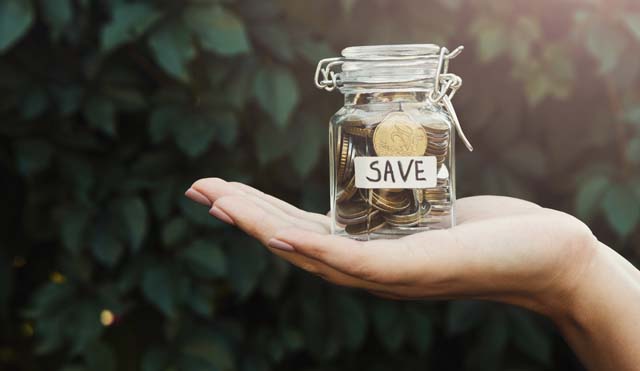 July is National Savings Month in South Africa, and employers have been highlighted as key figures in helping consumers create a financially stable future for themselves.
Savings Month is a campaign led by the South African Savings Institute (SASI), and supported by Absa and the Industrial Development Corporation (IDC), which focuses on driving awareness around savings issues that contribute to the financial well-being of the South African consumer. 
This year, SASI is shining the spotlight on employers and how they can play a role in finding alternate financial solutions to the dire savings rate in the country. 
Saving money requires a behavioural change, said the SASI CEO. 
"As South Africans struggle under increasing financial pressure, a savings buffer becomes even more important, yet there is less focus on savings and people are increasingly using credit to fund their basic needs, getting caught in a vicious spiral of debt from a young age," said Mwandiambira.
He said it was important for those who are able to save to use all the instruments available to improve their long-term financial sustainability.
For those employed in businesses, human resource personnel needed to guide employees in saving every month, he added.
"HR professionals should be educating employees to start building a savings buffer and recommending tweaks such as regularly reviewing and adjusting their pension fund contributions. 
"Employers can more actively facilitate or automate the savings process for those with an income, such as garnish savings options, where money goes into tax free savings accounts, and structuring 13th cheques as a savings tool."
Savings Month has been designed to remind consumers to strive towards financial freedom or remain continuously vulnerable. Cultivating a culture of savings and promoting alternative savings solutions in all spheres remains the focus of SASI and our dedicated partners."
Look out for more stories on how to save money and secure your future on the Vuk'uzenzele website every week this National Savings Month.
Tips from SASI to help you save
Set a Target: It is important to set and write down important savings targets such as an Emergency Fund, Holiday Fund and other targeted savings.
Automated Savings: Debit orders to Savings Accounts allow automated saving.
Group Savings: Start or join a Stokvel or Investment Club with family and friends.
Savings Buddy: Allow your partner or friend to be a savings buddy whom you meet with regularly to discuss your savings journey.
Baby Gifts:  You can seed a child's future savings by requesting baby gifts of cash to deposit into a Tax-Free Savings Account (TFSA) or even taking out a Retirement Annuity (RA) for a baby.
Children: Open TFSA accounts for all your children to maximise the benefit they receive from these accounts. Set up Debit orders to contribute to these accounts as they grow up together with cash gifts they receive on birthdays. You can encourage grandparents and other family to also contribute regularly.
13th Cheque: Ask your employer payroll to save for a 13th cheque paid to you in December by lowering your salary. This extra pay cheque will allow you to ride out the Festive Period and New Year expenses without major impact on your finances.
Financial Wellness Days: Ask your employer to give mandatory time off to review your finances with a Financial Planner once a year.
Domestic Help: Set up a Savings account or Retirement Annuity for your domestic helper. These important members of our families are often forgotten in future planning.
Retirement Fund Statement: By receiving your retirement fund statements monthly or quarterly, you can be encouraged to keep track of your savings.
Financial Products and Insurance: Shop around and use a financial institution that rewards consistent savers either through a high savings interest rate or cash back for no claims.