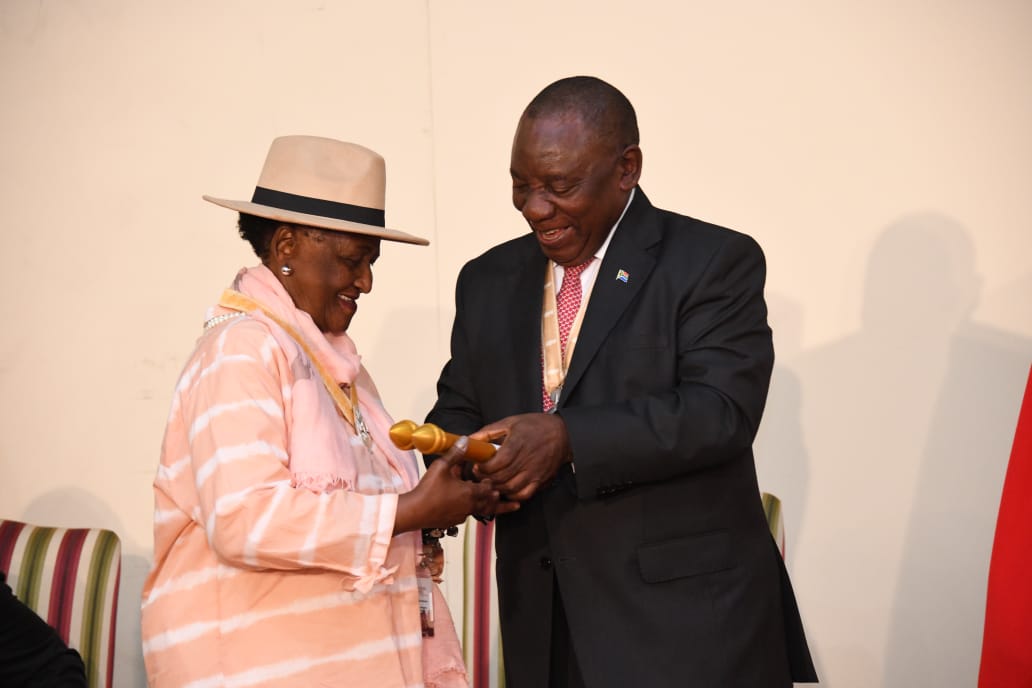 A brave 10-year-old's parents, celebrities, academics and activists have been honoured by President Cyril Ramaphosa.
In a ceremony that celebrates excellence, bravery and ingenuity people such as Mary Twala-Mhlongo, Thapelo Tambani and Edna Molewa were among those that were awarded the highest orders that South Africa can bestow on a person.
Tambani, whose father Jeffery Tsakane accepted the award on his behalf, was conferred the Order of Mendi for Bravery in Silver.
Meanwhile musician Yvonne "Chaka Chaka" Mhinga, Twala-Mhlongo and renowned actress, Nomhle Nkonyeni were also recipients of National Orders.
Twala-Mhlongo, who received the Order of Ikhamanga in Silver, said to have been awarded in such a manner was am "honour" and a culmination of doing what she loves.
"When you love something you will stick with it," she said of her longevity in the entertainment industry.
Twala-Mhlongo was in the company of her son Somizi Mhlongo South African television presenter, radio personality, choreographer, actor and singer
Ministers such Naledi Pandor, Michael Masutha and Nathi Mthethwa were also in attendance at the ceremony held in Pretoria.
The awards also honoured famous TV Maths teacher William Smith whose maths lessons on television were a first of its kind for the country.
Recalling the days when he started the programme Smith, who was awarded the Order of Baobab, said there were a lot of people who asked him if he was sure about the programme.
"The awarding was the "coronation of a privileged situation" of what I got to experience," said Smith.
His influence, he said had led to some interesting experiences such as receiving recognition as far as the United States of America.
The awards also saw the awarding, in absentia, of former Madagscar President Didier Ratsiraka.
President Ramaphosa said those who were honoured had excelled in their service.
"These orders celebrate individuals who have excelled whose actions represent the triumph of what we can call the human spirit," he said.