Excitement is building for the 93rd Comrades Marathon with more than 20 000 runners participating in South Africa's most iconic road race this year.
The Comrades Marathon, "the Ultimate Human Race", is one of the most anticipated annual road running events in South Africa and around the world, with hundreds of local and international athletes participating every year.
A total of 21 218 entries have been received for the 46th down run of the race from Pietermaritzburg to Durban this Sunday, the Comrades Marathon Association (CMA) has said.
About 90 percent of those running the race are South African, with 46 percent coming from Gauteng and 20 percent from KwaZulu-Natal.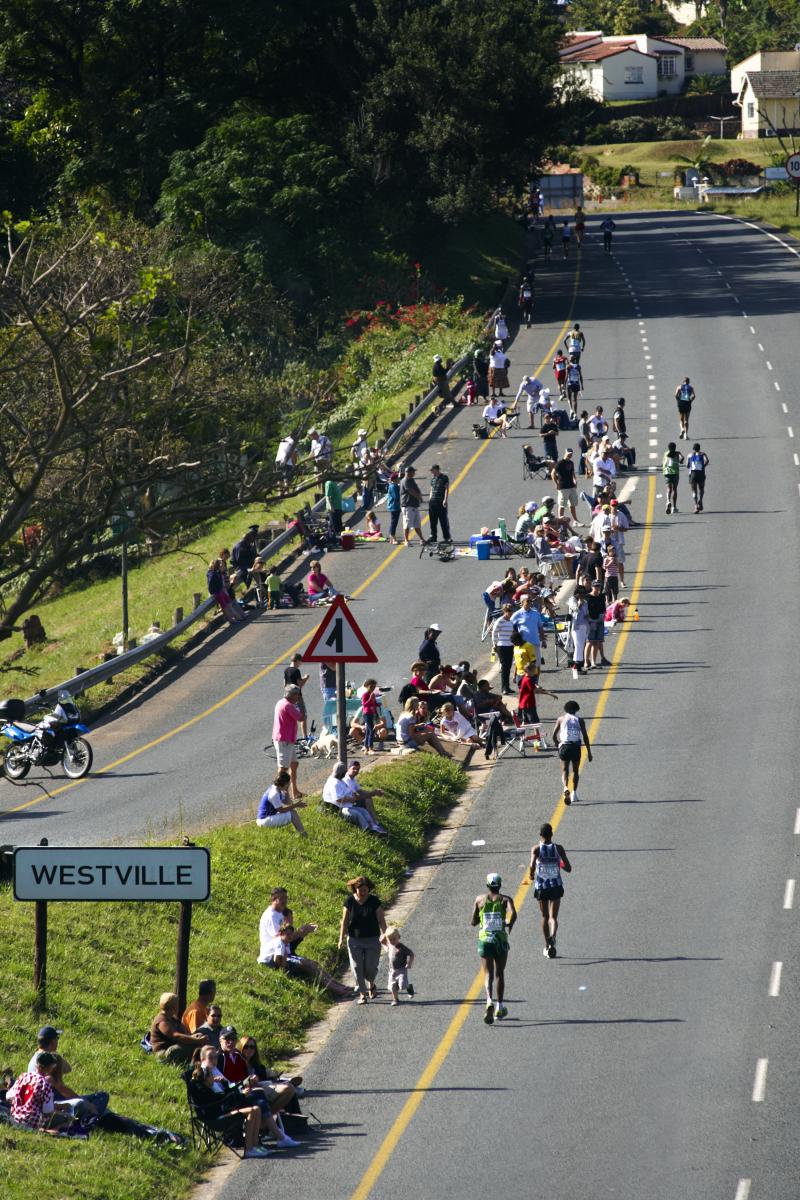 Other countries that will be represented prominently in the race include the United Kingdom, with 290 runners, Brazil 237 runners and the United States with 207 runners. Zimbabwe is the African country with the most runners participating, with 196 runners. 
The most common languages represented at the race are English (51 percent) Afrikaans (15 percent) and isiZulu (12 percent).
Acting CEO for Tourism KwaZulu-Natal Phindile Makwakwa said the Comrades Marathon had an important economic impact on the province, with the CMA confirming that they predicted an economic boost of up to R700 million for this year's race.
The race will start at 5.30AM outside the Pietermaritzburg City Hall, and finish 12 hours and 90.184km later at the Moses Mabhida Stadium in Durban.
The CMA issued an advisory alert for the day, saying that people making their way into Durban should take heed of road closures and leave home at least 45 minutes earlier than usual on race day to avoid congestion.
KwaZulu-Natal MEC for Transport, Community Safety and Liaison Mxolisi Kaunda called on road users to exercise patience and tolerance ahead of the race.
"We wish to appeal to public transport operators and individual motorists to be cautious and ensure that the lives of all road users are safeguarded. Essentially, this means we all must strictly observe road traffic rules, signs, and exercise the all-important patience and tolerance. Our multi-disciplinary law enforcement teams involving the Road Traffic Inspectorate, the SAPS, municipal traffic police from both cities, will be out in full force to ensure that they deal decisively with bad behaviour," said Kaunda.
The CMA has confirmed the following road closures around Durban that will be in place:
M13 Westbound – 8AM to 4PM
Kloof Old Main Road to M13 West Bound – 8AM to 3.45PM
Bottom of Fields Hill to St John's Avenue – 8AM to 4.15PM
Otto Volek to King Cetshwayo Highway – 8AM to 5PM
King Cetshwayo to 45th Cutting - 8AM to 5.15PM
45th Cutting to Sherwood on ramp – 8AM to 5.30PM
N3 Eastbound - 8AM to 6PM
N3 from David Webster and Braam Fischer streets – 7AM to 8PM
Samora Machel and Masabalala Yengwa Avenue - 5.30AM to 9.30PM