The communities in the Northern Cape towns will get a welcome boost from a new tourism route that explores the rich history, culture, art and natural heritage of a little-known region.
Named after the bushman's hat plant that grows in the Kalahari, the Go Ghaap! Route connects the small towns of Kuruman, Kathu, Deben, Olifantshoek, Postmasburg, Danielskuil, Griquatown, Barkley West and Campbell.
"The route is made of a rich experience of culture, history, ancient architecture, local culture, food, art and heritage," said Northern Cape Tourism Authority CEO Sharron Lewis.
Tourists on the route can explore an early geological history stretching back three billion years, and can also take a tour of the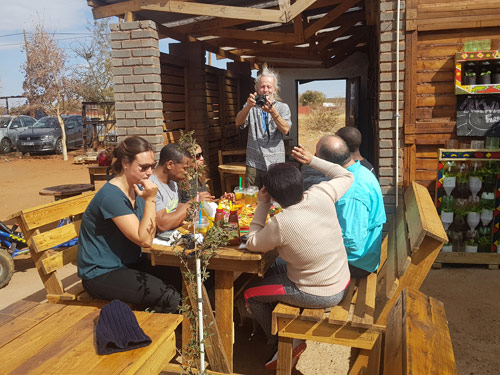 incredible Wonderwerk Caves.
The history of one of the world's most ancient cultures, the Khoisan, can be found at Wildebees Kuil, where viewing of rock art is a highlight.
Tswana cultural attractions, stretching back to 1700, are also part of the route.
Mary Moffat Museum in Griquatown
Meanwhile, other history can be discovered at the Mary Moffat Museum in Griquatown and the Moffat Mission in Kuruman. This area was also the site of various battles during the historic Anglo Boer War.
It is hoped that the new route will attract tourism to the province and provide much-needed income for a variety of businesses in the area, as well as create new jobs.
Mpho Cornelius is the founder and director of The Workshop ko Kasi, an ecotourism, crafts and food establishment in Kuruman. She says that she is delighted that her region is finally getting a tourism route.
"We were the only region in the Northern Cape that didn't have a tourism route. So this has meant that the tourism numbers have been down," says Mpho, who was highly involved in discussions about establishing the route.
Cornelius says that being part of a recognised route will give local businesses the boost they need.
"The Northern Cape is so large that tourists don't find it easy to travel from one place to another. Establishing a route like this gives people an idea of where to go. Being part of the route means that Hidden Gems such as us can literally put us on the map, make products accessible and create income employment," said Cornelius.
The Go Ghaap! route has various local craft producers and other establishments have been identified along the route.
"Many crafters in the Ghaap region make fine products, but they do not reach their markets, whether wholesalers, retailers or consumers. We hope that our project will address this market failure between Clients and Crafters."