The public has also been warned against discharging firearms.
The National Joint Operational and Intelligence Structures (NATJOINTS) has urged mourners who will be attending the Special Official Funeral of Winnie Madikizela-Mandela to cooperate with law enforcement officers.
NATJOINTS comprises of all law enforcement agencies at national and provincial level.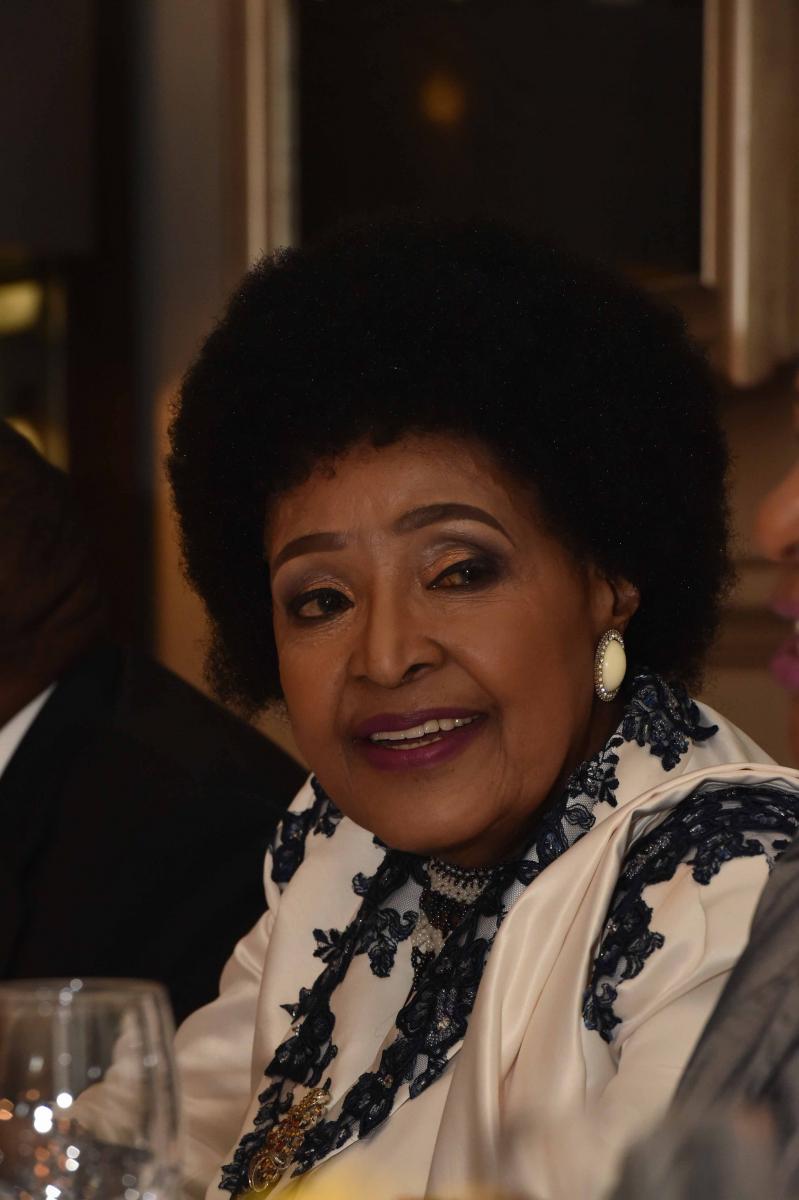 The funeral of the struggle icon will take place on Saturday, 14 April at Orlando Stadium in Soweto. This will be followed by the burial at Fourways Memorial Park which is for invited family only.
Those attending the funeral have been urged to conduct themselves in an orderly and responsible manner, and cooperate patiently with law enforcement officers.
Parents should give careful consideration to bringing young children to the day's proceedings.
The public has also been warned against committing illegal acts, including the discharging of firearms.
A 19-gun salute has been planned with NATJOINTS advising that special care should be given to people with ill-health, the elderly and little children.
"Owners of pets are also advised that these loud bangs are likely to severely agitate animals and therefore special provisions should be made for them for the duration of the funeral ceremony," it said in a statement.
NATJOINTS is part of the planning team that has been meeting regularly in preparation for the funeral.
The group said it was satisfied with security and transport plans, route security and access control that would ensure the success of the event.
Road closures have been put in place to control traffic in the vicinity. Those attending the funeral can park at Nasrec Expo Centre and board buses to Orlando Stadium.
Residents are advised to obtain access permits to their homes and workplaces at Orlando Police Station if necessary.
The anticipated road closures on 14 April 2018 include:
Adams street and Mofokeng street
Adams street and Martha Louw street
Adams street and Rathebe street
Adams street and Ballenden street
Adams street and Masopha street
Sofasonke and Mooki street
Soweto Highway and Mooki street
N17 traffic circle and Klipspruit Valley
Adams street and Nkomoyahlaba
Adams street and Mooki street
Hlatswayo street and Mogoye
Mjongwe street and Mooki street
Mooki street and Mofokeng street
Mooki street and Martha Louw street
Mooki street and slipway at Orlando court
Martha Louw and Klipspruit Valley road
Nkwanca street and Martha Louw street
Masupa street and Mooki street.
Madikizela-Mandela died after a long illness at Milpark Hospital in Johannesburg on Monday, 2 April 2018.