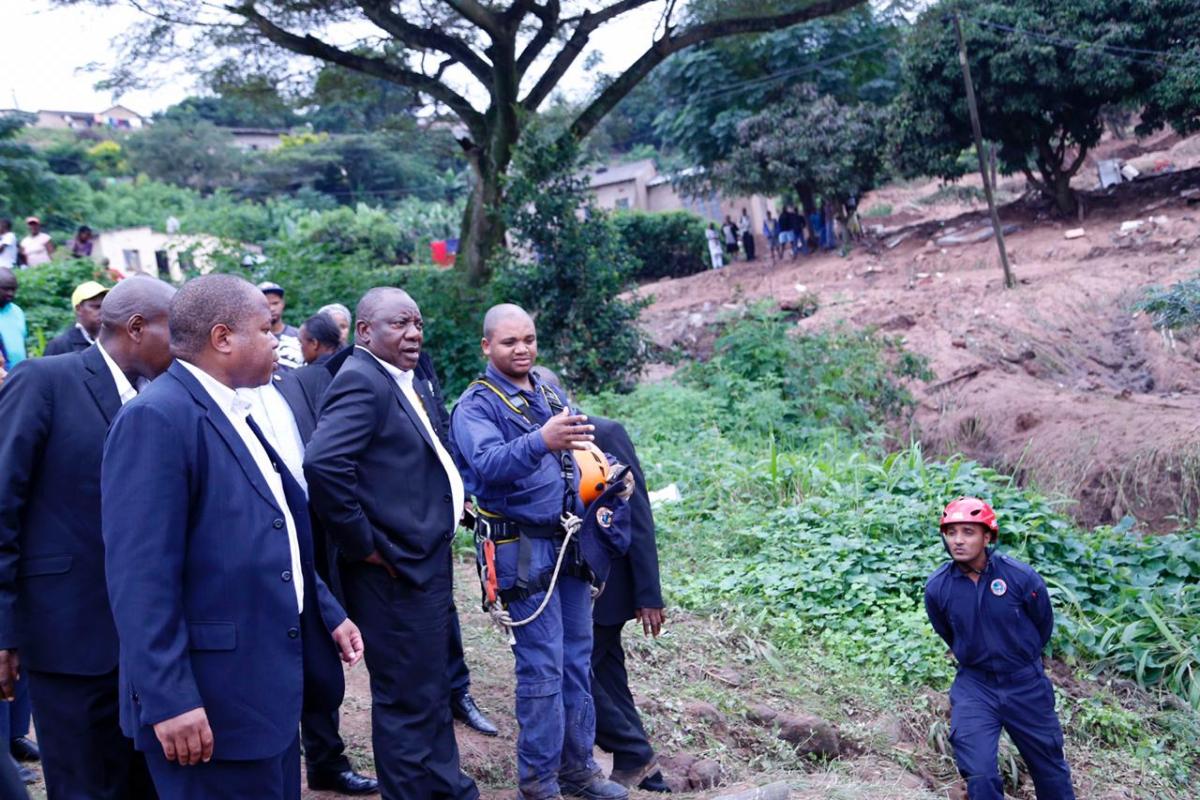 KwaZulu-Natal Health MEC, Dr Sibongiseni Dhlomo, has urged the relatives of people who passed away during the flash floods that swept through Durban recently to come forward and identify their bodies.
The mortal remains of people who were washed away were taken from Chatsworth, Malvern, Marianhill and the surrounding areas, are being kept at Pinetown Medico-Legal Mortuary.
The mortal remains of people, who were brought in from Umlazi, Reservoir Hills, Overport, Bluff and surrounding areas, are being kept at Magwaza Maphalala (Gale) Street Medico-Legal Mortuary in Durban.
To date, 70 people are reported to have passed away.
In a statement issued recently, Dhlomo said the clergy and social workers will be on hand to provide counselling and other psycho-social support services for the bereaved families.
"This is an extremely difficult time, but we have put these measures in place to help our fellow compatriots cope at this difficult time," the MEC said.
KwaZulu-Natal has experienced heavy rainfall since the start of the Easter weekend when extreme weather contributed to the collapse of a church wall in Empangeni on Thursday, killing 13 people.
In a joint statement released on Tuesday, the KwaZulu-Natal Department of Cooperative Governance and Traditional Affairs (Cogta) and eThekwini Metro said they have reports of collapsed walls and mudslides as well as roads that have been flooded.
Parts of the province are also experiencing power failures as a result of the extreme weather.
The provincial government, together with the eThekwini Metro and all affected municipalities, has mounted a spirited response as part of efforts to alleviate the impact of these extreme weather conditions on communities and businesses, and to bring the lives of the people affected back to normality.
Displaced communities will be temporarily accommodated in community halls, where they will receive emergency relief assistance.
President Cyril Ramaphosa also visited the flood-affected areas to assess the extent of the damage. He announced that government has availed relief funds to assist communities and families.
Addressing the media in Amanzimtoti, President Ramaphosa expressed sadness at the loss of life and damage to property.
Government urges public to remain alert as heavy rains continue
Community members are advised to avoid crossing low lying bridges, streams, rivers and motorists are encouraged to exercise caution and avoid driving in flooded areas.
In the event of an emergency, members of the public are advised to call emergency management services on 10177.
Weather SA has urged the public to regularly follow weather forecasts on television and radio. Updated information can also be found at www.weathersa.co.za. – SAnews.gov.za