Law enforcement agencies across the country have reported that the South African Federation of Trade Unions (SAFTU) march has proceeded peacefully with no incidents of violence at this stage.
Gauteng police spokesperson Brigadier Mathapelo Peters said there were about 10 000 marchers who have proceeded from the Newtown Precinct Park in Johannesburg and are marching to the Gauteng Premiers office.
"Police officers also manged to safely escort marchers who descended from Johannesburg Park Station in a peaceful manner," said Brigadier Peters.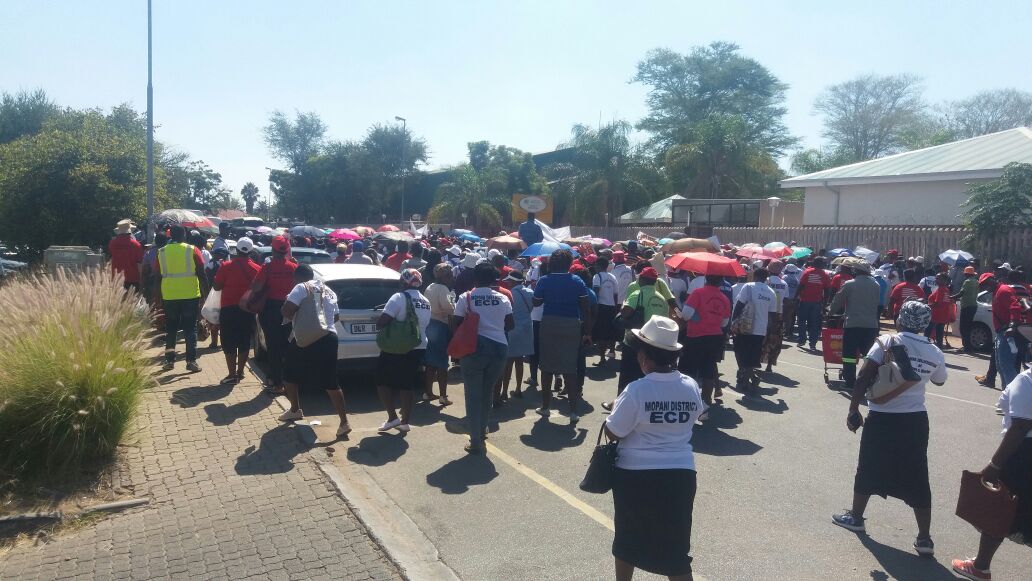 In the Limpopo province about 3000 marchers gathered in Polokwane's SABC Park with Brigadier Motlafela Mojapelo reporting that the situation was currently calm.
Western Cape's Brigadier Novela Potelwa said about 800 people have begun their route to Parliament after assembling at Keizersgracht.
"We have about 800 to 1000 marchers already proceeding, the march is currently peaceful."
Marchers in Cape Town were expected to hand over their memorandum to Minister of Labour Mildred Oliphant.
KwaZulu-Natal police spokesperson Thulani Zwane said about 2000 had assembled at Botha's Place and head towards the Durban City Hall with no incidents of violence.
The Eastern Cape's Captain Mali Govender said there were 400 marchers in Port Elizabeth and 200 marchers in East London with no incidents of violence reported.
National Taxi Alliance spokesperson Theo Malele said taxi operators had not been affected by the march.
"We were not consulted in terms of being part of the march. We had a small incident in Kempton Park of driver intimidation but other than that everything has been fine," said Malele.
Meanwhile the South African Chamber of Commerce and Industry (SACCI) formally known as South African Chamber of Business called on marchers to respect the business industry.
The CEO of SACCI Alan Mukoki said the march will affect the business sector especially the manufacturing industry.
Mukoki called on marchers to refrain from looting and called on law enforcement organisation to protect businesses on marching routes.
"We reject looting - it causes serious challenges for the business sector. Marchers can exercise their democratic right within the law," he said.
SAFTU is protesting against new labour laws and the introduction of the national minimum wage with marches set to take place in various parts of the country.