South African citizens have been called on to help rid the country of corruption by reporting any fraud or bribery.
Government is moving quickly to clean up the public sector with 17 police officers arrested for allegedly defrauding the state an estimated R100 000 in the Eastern Cape.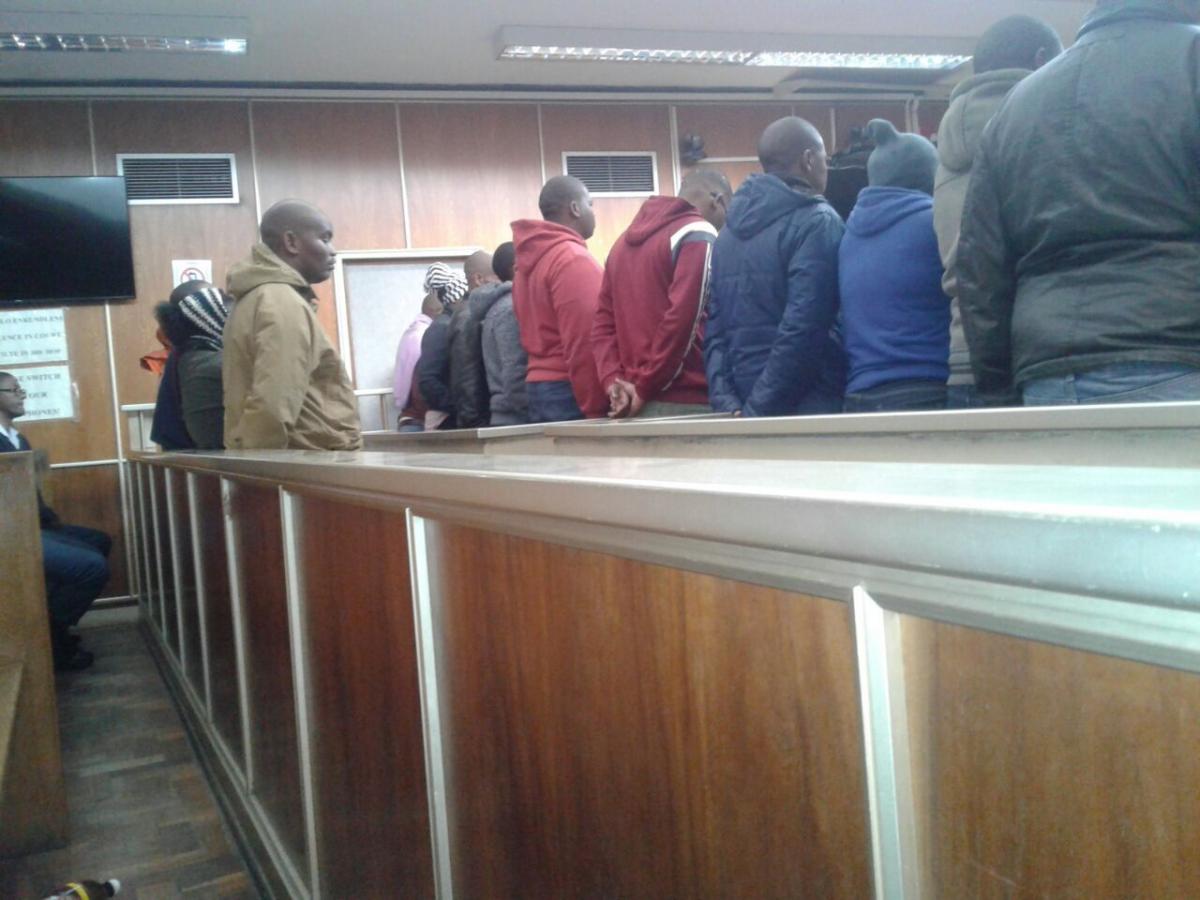 The 17 accused were serving in the East London port of entry and it is believed that they allegedly created fraudulent transactions which occurred when they were deployed on police operations in Aliwal North during the 2016 festive season.
They allegedly inflated invoices for accommodation on which they made claims to the South African Police Service.
The 17 members, aged between 30 and 55 years, had to hand themselves over to investigators at the Anti-Corruption Unit offices in East London and have been formally charged.
They are Captains – Melanie Zanda Ryllyn and Nomzamo Badli, Constables – Likhaya Ngcobondwana, Lulama Princess Lusiti, Tiso Monde, Zingisile Booi, Lindelwa Nkolose, Aphiwe Mangesi, Tabang Moletsana, Siphokazi Loliwe, Andile Sibawu, Bongani Valisi, Edgar Ndlovu, Sithembiso Kofi, Xolisa Lawana, Monde Tyali and Justice Njokweni.
National Police Commissioner General Khehla Sitole said he was appalled by alleged involvement of SAPS members but was delighted that they are being brought to book.
"I am also elated at the fact that majority of our other members of the SAPS are hardworking, dedicated and loyal servants of our organisation," said General Sitole.
"This is also evident in the efforts by the anti-corruption team that has worked tirelessly in identifying, investigating and bringing to book their very own colleagues," he added.
The accused have appeared before the East London Magistrate Court and were released on bail of R1 000 each. The case will be heard on 22 May 2018.
The SAPS said the arrest of the police officers is in line with National Commissioner's deliverable of rooting out corruption within the SAPS. 
The SAPS's anti-corruption strategy will continue to ensure that it has a clean, effective and efficient service and any form of corruption or criminality by any of its member will not be tolerated.
South Africa citizens have been called on to help rid the country of corruption by not becoming involved in corrupt activities and reporting any corruption they suspect or are aware of.
How you can help fight corruption
A number of hotlines and helplines have been created by government to ensure that you can pass on information without having to reveal your identity.
Corruption is a crime and can be reported to the police. You can pass on any information you may have without having to give your name or personal details. If the information helps in the positive investigation of a criminal case, you may be entitled to a reward. Call the Crime Stop number 08600 10 111.
Anonymous tip-offs on criminal activities can also be sent to Crime Line. You can send an SMS containing information to 32211 at a cost of R1 per SMS.
In addition to the above numbers, you can also call government's National Anti-Corruption Hotline and pass on information on corrupt activities you are aware of without giving your name. The number is 0800 701 701.
What are you doing to fight against corruption in your community or your place of work?
Share your comments with us on: email: vukuzenzele@gcis.gov.za (link sends e-mail) or on our Facebook and Twitter pages.
Twitter: @Vuk'uzenzele
Facebook: Vuk'uzenzele.