With bicycles for transport and a willingness to do small chores on behalf of community members, a Gauteng youth is pedalling his start-up business.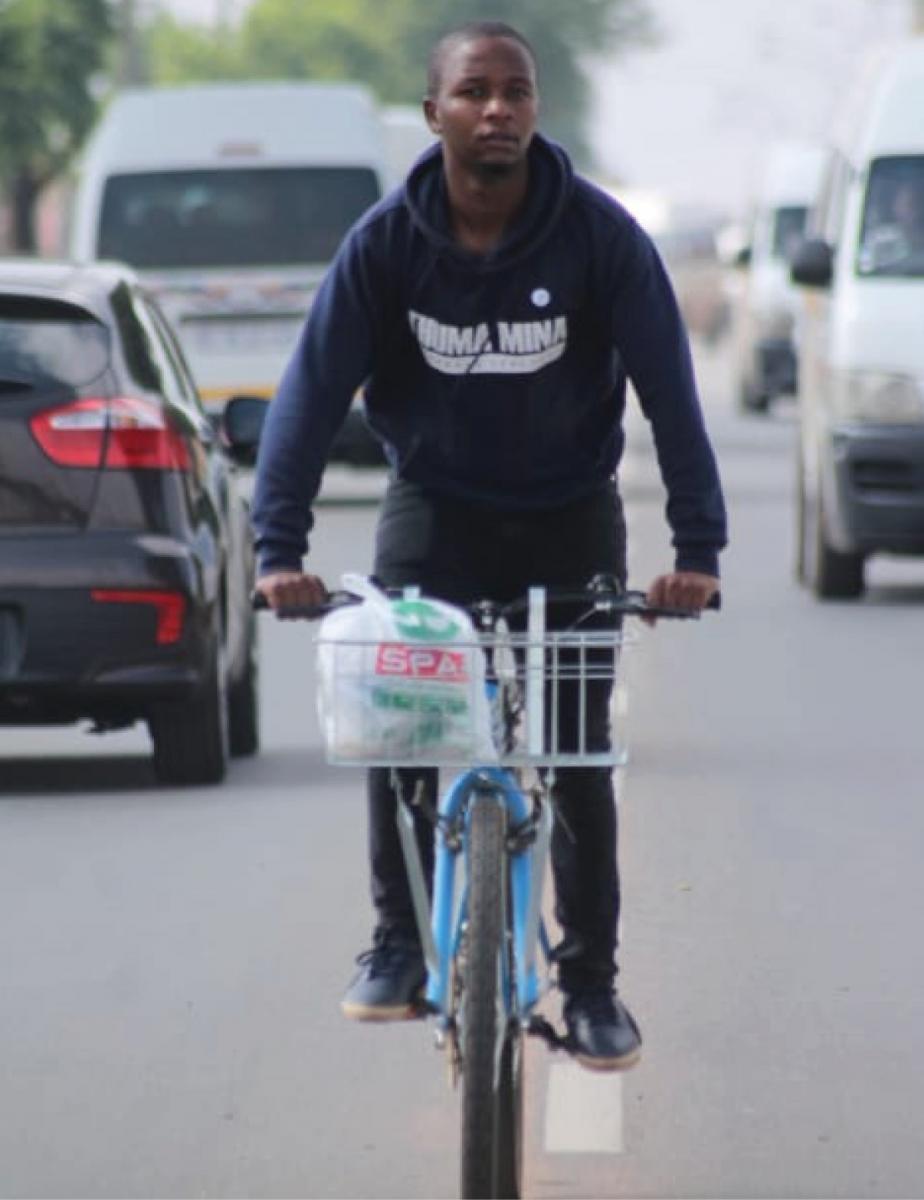 Thabang Dlamini has tackled unemployment and changed his life around when he started his own business, called Thuma Mina Express Services.
Established almost three years ago, Thuma Mina is based in Tsakane, which is part of the Ekurhuleni Metropolitan Municipality.
 Its core service is making life easier for others by running errands and making small deliveries around the township with a bicycle.
Speaking to Vuk'uzenzele, Dlamini said being unemployed pushed him to think out of the box and consider the idea of starting his own business.
"I was inspired by the township residents who often don't have time to run their own errands, either because of poor health or work commitments.
"I thought to myself, seeing that I'm unemployed and have all the time in the world, why not start my own business, which would allow me to help those who have too much on their plates," said Dlamini.
He added that most of his clients are women who often don't have the time to go to the shops because of their work schedule, chores or old age.
"Women over the age of 60 form my biggest client base. I assist them by collecting their medication or purchasing groceries. Some of these women stay alone and have no one to turn to."
He delivers anything from vegetables, to small amounts of groceries, food and medication. In fact, anything that can be transported on a bicycle.
"I honestly find this job fulfilling. Not only do I have my own business and create employment, but I get to help my community.
 "Knowing that I bring about certain change in their lives is what keeps me going and I'll forever appreciate their support," said Dlamini.
Dlamini and his employees share three bicycles and are constantly on the go, making deliveries, doing shopping for their clients or even standing in long queues to make payments at different retail stores.
He charges R20 for normal deliveries and R50 for express deliveries.
Speaking on the issue of unemployment, Dlamini urges young people who are not employed to look around and identify possible gaps – especially in areas that lighten the load for people – and start their own businesses.