Citizens across South Africa and the globe dedicated their time on Thursday to cleaning-up their neighbourhoods, volunteering at shelters and giving to the less fortunate through various acts of service.
All that went in today's work was in order to participate in activities planned for the 10th anniversary of International Nelson Mandela Day.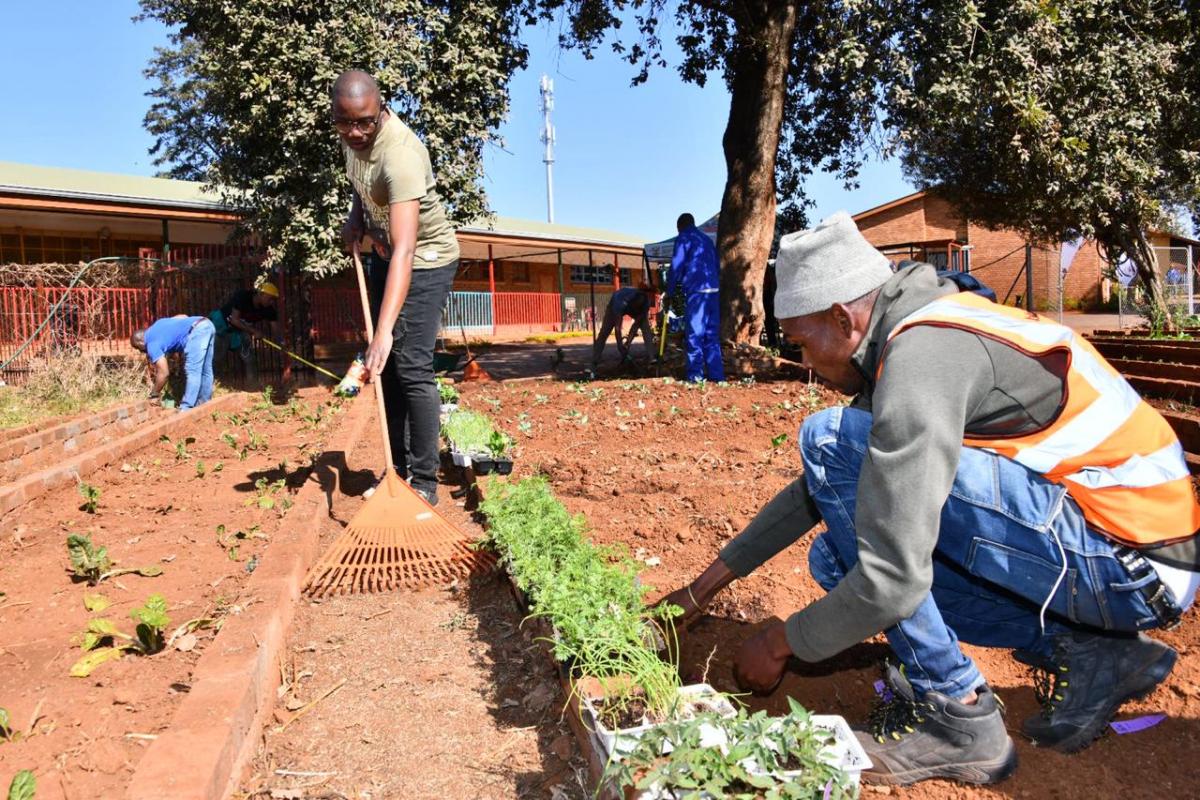 Many South Africans heeded Cabinet's call for all to roll up their sleeves and use July to uphold the legacy of Madiba, under the theme: "Take Action, Inspire change, Make every day a Mandela Day", by taking collective action against poverty.
Activities that were planned for the day by various sectors of society where initiatives that aim to eradicate hunger and homelessness, build safer communities and ensure that children have access to education.
Cabinet also encouraged all to participate in the Mandela Day initiative in order to build sustainable programmes that last beyond the month of July.
The Nelson Mandela Foundation said 2019 marks a decade of global solidarity and support for the initiative.
"This presents a good reason for both reflection and recommitment as we review the initiative and assess its impact," the foundation said.
This year the foundation is working with the City of Ekurhuleni to support four local causes that represent its focus areas, which include shelter, education, food and nutrition and active citizenship.
On Mandela Day, ordinary people take 67 minutes out of their day to participate in activities planned for the initiative. The 67 minutes symbolise the 67 years Madiba dedicated to social justice.
President Cyril Ramaphosa also took part in various programmes for Mandela Day. He visited the RX Radio and the Red Cross Children's Hospital Radio station staffed by children at the hospital in Rondebosch.
As a studio guest, the President was interviewed by the young radio anchors. The interaction was broadcasted to children and staff around the hospital.
During his State of the Nation Address in Cape Town in 1995, the late former President Nelson Mandela said: "The foundation has been laid – the building is in progress. With a new generation of leaders and a people that rolls up its sleeves in partnerships for change, we can and shall build the country of our dreams."