Written by Silusapho Nyanda
The Eastern Cape's Makana Local Municipality residents, who are over the age of 50 and registered for their Coronavirus Disease (COVID-19) vaccine, have all received the jab.
The municipality is among the first to fully vaccinate age 50+ residents who registered for the vaccine.
The Eastern Cape Department of Health says Makana Local Municipality has reached a positive milestone in the rollout of the vaccine. The department says in other areas of the province,  residents only took the first jab and it is important that people take boths jabs so that they are fully vaccinated.
Siphiwo Mpumlo (54) from Makhanda (formerly Grahamstown) chose to vaccinate to protect the people he loves. He is one of over 7 310 people in the 50- to 59-year-old age group who have vaccinated by 8 November 2021.
Mpumlo, a father of three, says he was hesitant to vaccinate until a healthcare worker explained how the vaccine works. Then he knew that vaccinating is safe.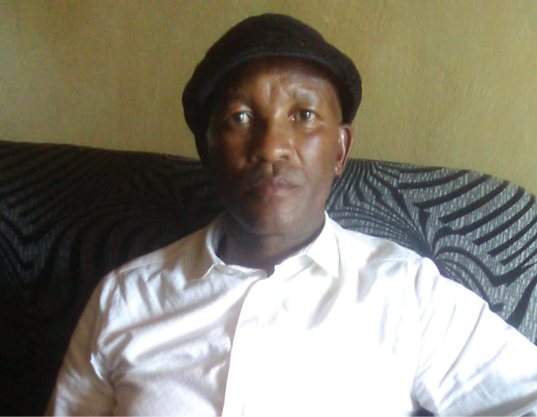 "The vaccine is not a cure and doesn't mean you will never contract COVID-19, but it ensures that your body is stronger against the virus. Now that I am vaccinated, I stand a smaller chance of contracting the virus or being extremely ill from it," he says.
The Eastern Cape Department of Health says over 2.6 million doses of the vaccine were administered to 1.8 million people in the province by 8 November, and over 1.5 million Eastern Cape residents are fully vaccinated.
In the Makana Local Municipality, 11 975 people over 60 have been vaccinated.
Also by 8 November,  the municipality's residents accounted for over 34 000 of the fully vaccinated people in the country, says Eastern Cape Health MEC Nomakhosazana Meth.
Mpumlo says he didn't have major side effects from his first or second vaccine. "I went straight to work, but was severely tired by the time I got home."
MEC Meth says the vaccine is safe and effective. "People must ignore the lies that vaccinated people will die in two years' time after getting the jab. The vaccine is our biggest shield against this virus while scientists continue looking for a cure,"she
says.