South Africans have heeded the call to visit the Independent Electoral Commission's (IEC) Voter Portal to register online to vote.
The IEC recently held an intensive two-week online voter registration campaign, themed Your Vote Is Your Voice. The campaign ended on the 3rd of March.
The campaign forms part of a multi-faceted year-long campaign by the Commission to encourage and facilitate eligible South Africans to register to vote.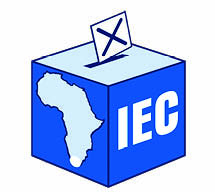 The IEC highlighted that on the back of the campaign over 220 000 eligible South Africans visited the IEC Voter Portal.
The campaign was in preparation for the 2024 National and Provincial Elections.
South Africans aged 16 years and older, who have a South African identity document (ID), smart ID card, or valid temporary ID, are encouraged to use the Electoral Commission's Voter Portal to register to vote for all future elections at https://registertovote.elections.org.za.
The campaign is aimed particularly at the unregistered youth, so that they can vote in the 2024 National and Provincial Elections and all future elections.
"This crucial campaign is designed to educate eligible South African citizens about the importance of voter registration so that they can vote, and the ease with which they can do so online," explained Sy Mamabolo, Chief Electoral Officer of the IEC.
Mamabolo said one of the commission's objectives is to get the 14 million South Africans who are eligible to vote but not registered, particularly those between the ages of 16 and 29, to register and vote in the upcoming general elections.
"We urge all eligible citizens to take advantage of this online facility and take the first step towards electing public representatives of their choice. Your vote is your voice," Mamabolo stressed.
How to register to vote
Eligible voters can register online in just a few easy steps:
Click "Register to Vote Now" and accept the terms of use
Enter your personal details
Enter the One-Time Pin sent to your cell phone
Search for your address or, if you are at home, use the current location on your device
Take a photo of your ID OR submit a scan of your ID
You will receive an SMS within 24 hours confirming your successful registration.
To register, you must be 16 years or older and have a valid South African ID (though you must be 18 to vote). You only need to register once to vote in all elections once you're 18 years of age.
Voters who are already registered and have moved since the last elections, can also check and update their address on the same portal. – SAnews.gov.za
To check your registration status within 24 hours of registration, SMS your ID number to 32810 (R1 per SMS) or check online at https://www.elections.org.za/pw/Voter/Voter-Information.