Written by More Matshediso
The higher education sector is now able to welcome back 100% of university students.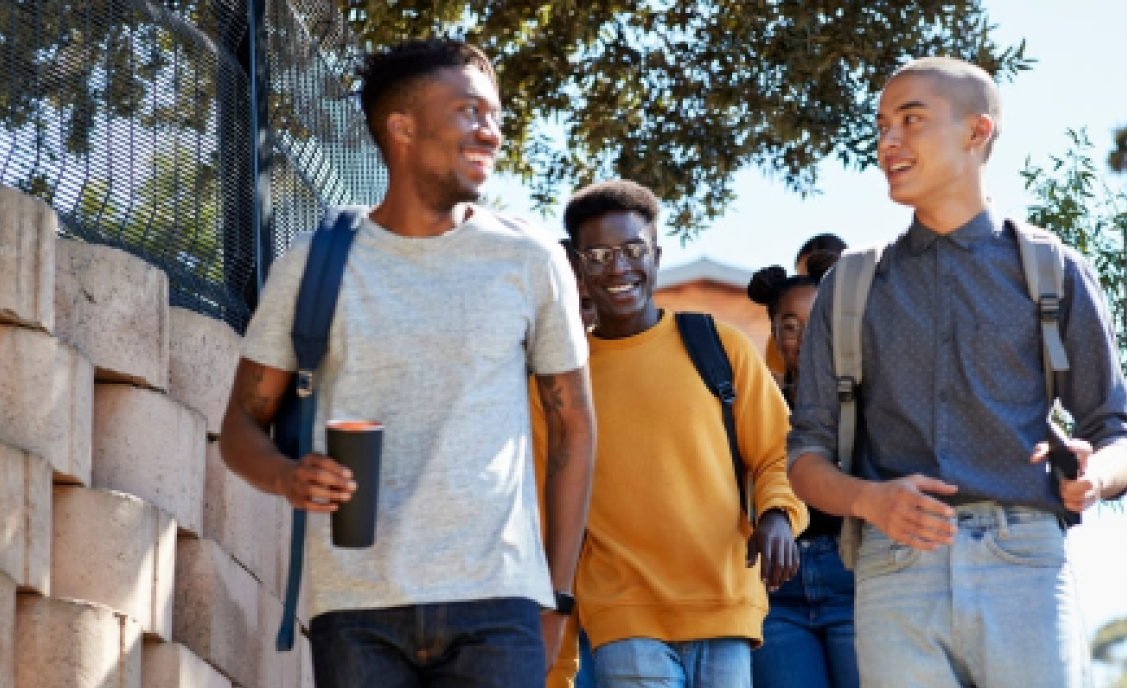 This is according to Higher Education, Science and Innovation Minister Blade Nzimande, who said all international students who were outside the borders of South Africa during the national lockdown period can now return and resume with their studies on campus.
"All universities are implementing their plans to return all students and staff from the beginning of October, subject to any restrictions linked to their own risk assessment due to their local context and conditions. It must however be noted that  the prescripts of the Department of
Cooperative Governance and Traditional Affairs (CoGTA) regulations will apply," the Minister says.
This means that the health and safety protocols in terms of physical distancing (at least 1.5m), wearing masks, washing hands, sanitising and environmental cleaning will be applied.
He says institutions of higher learning will now be able to move to a 50% occupancy of rooms up to a maximum of 250 persons indoors at a time, with ventilation of rooms remaining critical.
He added that  international students returning to South Africa will need to meet the requirements of the CoGTA regulations, which include having a test not older than 72 hours, showing that they are negative for the virus on arrival in South Africa.
If tested positive, the Minister says they will need to go into quarantine at their own expense for at least 10 days before proceeding to their respective institutions.
"Universities have been implementing their own return strategies in line with their teaching and learning and campus readiness plans.
This is to ensure that the health and safety and physical distancing protocols are adhered to.
"It is anticipated that as students return to campus with the move to Alert Level 1, the teaching and learning programme will advance more rapidly, with catch-up programmes for students who have not been able to engage satisfactorily to be implemented," he says.
In terms of completion of the 2020 academic year, the Minister says 10 universities aim to complete the academic year before the end of the 2020 calendar year, four universities plan to end in January 2021, seven universities plan to complete in February 2021, and five universities plan to complete in March 2021.
Minister Nzimande  says this staggered ending of the academic year is linked to the ability to support all of them and to ensure that all students have been given a reasonable opportunity to succeed.
Return to residences
According to the Minister, there were 54 561 students living in university-owned residences by 22 September. This is approximately 48% of the residence capacity, with 121 000 beds across the system.
In addition, there were a further 49 360 students living in university-leased and managed accommodation, 21 022 students living in university accredited private accommodation and 34 594 students living in other forms of private accommodation.
"Some institutions have indicated that not all students are taking up their invites to return to campuses, preferring to continue to work remotely," says the Minister.
"While we understand and accept this, given the fear that parents and students still have, we want to encourage parents and students to ensure that teaching and learning is not compromised, as we would not like to see a lower pass rate in this academic year, to the extent that we can help it," he adds.
The Minister says Higher Health has capacitated over 13 000 frontline staff across campuses that are working towards assisting Coronavirus Disease (Covid-19) response daily through continuous onsite trainings.
Furthermore, over 3 200 student and staff volunteers have been trained and capacitated to participate in implementing Covid-19 daily screening, prevention and education initiatives.
"Over 12 000 individuals have been trained through scientific knowledge to recognise and appropriately manage the Covid-19 pandemic within our post school education and training sector," he says.
Innovation by Higher Health
Minister Nzimande added that  Higher Health had also introduced other innovative measures and solutions.
The latest being a 24-hour dedicated toll-free, Higher Health student mental health support service, run through a dedicated team of experienced psychologists, social workers, and counsellors from the South African  Depression and Anxiety Group.
"The service supports all our students and campus communities on mental health challenges, survivors of gender-based violence and other psychosocial health challenges due to Covid-19," says the Minister.