Mfanelo S'phelele Calvin Ndlela (30) from Durban, KwaZulu-Natal is the founder and director of Electri-Coal Technologies, a company that uses natural resources to generate renewable energy.
The company's vision is to assist with the energy and water challenges faced by South Africans.
One of its innovations is a remotely controlled biogas unit, which can provide electricity to rural communities. Cow dung, wastewater and organic waste are fed into the biogas digester, which then extracts methane gas and converts it into electricity.
"It is not only cost effective, but also environmentally friendly," says Ndlela.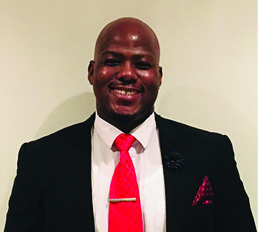 Electri-Coal uses a smart utility system to monitor the gas levels in the biogas digester. The system is connected to the biogas tank and controlled using an application on a phone.
Ndlela believes that alternative energy resources can benefit South Africa in the long term because they reduce pollution and create jobs.
He says the youth of South Africa must come together to find energy solutions. However, he says this can only be achieved through teamwork and proper research.
"The youth must work smart, collaborate and grow their ideas into meaningful and sustainable businesses by being passionately focused and driven to succeed."
Ndlela has seven executives working with him and six to 12 casual workers.
In 2018, his team entered the Global Cleantech Innovation Programme, which resulted in funding from the Technology Innovation Agency, an initiative of the Department of Science and Innovation.
Earlier this year, Electri-Coal was one of 26 winners in the South African Youth Climate Innovation Awards, for its smart water tank monitoring system. The system uses a mobile application to monitor and send alerts to the local municipality when the levels in municipal water tanks are low. Electri-Coal is currently piloting the system with the eThekwini Metropolitan Municipality. 
Energy and water-saving tips from Electri-Coal:
Switch your geyser on during off-peak hours (peak hours are 5pm to 10pm). A 150L geyser needs one hour to heat the water.
When collecting water from your local water tank, ensure your containers have lids to reduce water wastage. Hint: Keep a spare container of water in case of an emergency or service delivery protests.
Reuse water from your bath to water your garden.
To contact the Department of Science and Innovation, call 012 843 6300 or visit https://www.dst.gov.za/