Written by Lubabalo Sigonyela
Alleen Magumbi is on the verge of becoming one of the leading poultry producers in South Africa through his business, Ulusoy Africa Poultry (UAP), based in Hartbeespoort in North West.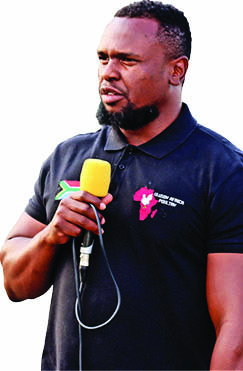 His business produces 560 000 broilers every six weeks, which are housed in 19 poultry facilities.
"I started this business with the hope of ensuring food security in South Africa and reducing the high import of chicken to the country."
UAP produces chicken that is grain-fed and given fresh water with no hormones or artificial additives.
Magumbi said in 2021, he bid farewell to his engineering career after he managed to lease land from the Department of Agriculture, Land Reform and Rural Development (DALRRD).
His business has grown and now employs 104 workers, and recently, an abattoir was added to the production.
"We have just opened an abattoir in our plant to lessen the burden on costs and transportation of live birds to slaughterhouses. We slaughter 2 000 birds a day."
The business supplies its produce to Kroons Chicken, which is a major chicken supplier.
"We have a good relationship with Kroons as it also provides us with veterinary expertise and business advice in terms of bird nutrition and health. This allows us to produce high-quality bird meat that fetches good prices in the market," added Magumbi.
UAP also receives business mentorship support from the Small Enterprise Finance Agency (SEFA) and the DALRRD.
"SEFA assisted us with funding to grow our business and a mentor in the agro-processing space to help us with the running of the establishment," he continued.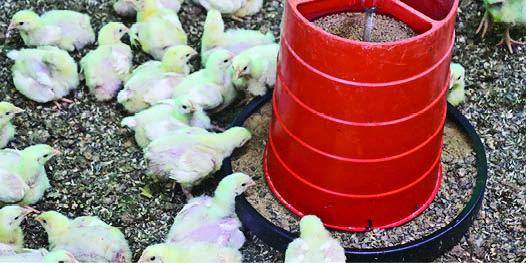 Challenges in poultry farming 
According to Magumbi, broiler production has been on a decline in South Africa following the invasion of the market by cheap American and Brazilian imports along with load shedding.
"We have made a call to the DALRRD and the Department of Trade, Industry and Competition to impose heavy tariffs on these imports that hurt local farmers," said Magumbi.
He added that many poultry farmers have gone out of business because of imported chicken and his hope was for government to save the local poultry industry, thus preserving jobs.
Magumbi also explained that the current power cuts introduced by Eskom have had devastating outcomes for farmers in the country.
"The electricity problem is a challenge operationally but we have a generator that is used as a power back-up, however, the diesel cost is affecting our profits."
The farmer stated that although the power challenges are hitting the poultry industry hard, he was pleased to hear Finance Minister Enoch Godongwana's commitment to assist the business sector, during his Budget Speech presentation.
The Minister said, as of 1 March 2023, businesses will be able to reduce their taxable income by 125% of the cost of an investment in renewable energy.
Magumbi attributes the success of his business to his diligent staff members.
For more information: Call 012 748 9600 or visit www.sefa.org.za. Visit www.dalrrd.gov.za for information about the Department of Agriculture, Land Reform and Rural Development.