Written by Allison Cooper
The Tourism Grading Council of South Africa (TGCSA) is rolling out the pilot phase of the Basic Quality Verification (BQV) Programme in the Eastern Cape. This is to give emerging entrepreneurs and small business owners an opportunity to grow their businesses.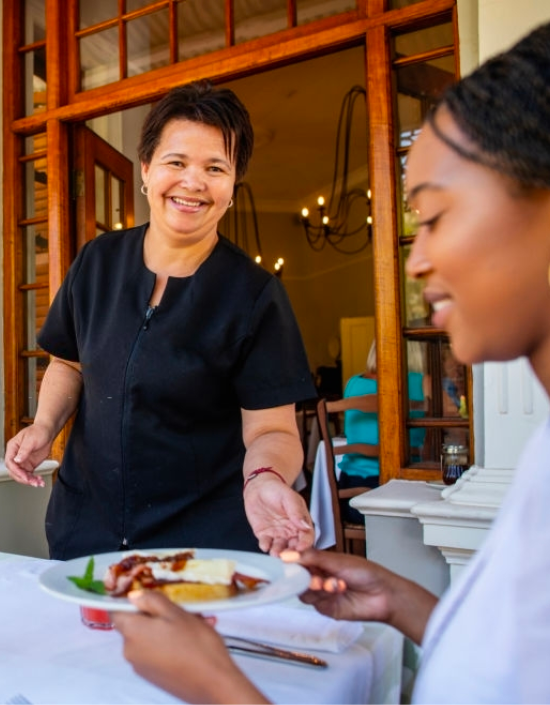 The TGCSA, a business unit of South African Tourism, is rolling out the programme's pilot phase to 68 homestay establishments to help them prove that they are proper businesses that offer quality accommodation.
As international markets are unaware of the diversity and affordability South Africa has to offer, the programme will help establishments better market themselves to domestic and international tourists.
Each establishment has to comply with certain criteria before they can qualify for BQV certification.
This includes being a legally registered business that complies with the Broad-based Black Economic Empowerment codes, meeting global safety and comfort standards and complying with global cleanliness and Coronavirus Disease (COVID-19) hygiene standards.
"The BQV Programme will ensure that all accommodation products, including those in rural areas and townships, have a formal quality assurance level in place, thus highlighting the importance that South Africa places on service excellence and providing a quality experience to tourists," says SA Tourism Chief Executive Officer Sisa Ntshona.
He explains that South Africa has many unexplored hidden gems, especially in villages, small towns and dorpies (VSTDs), and the BQV Programme is a starting point to formalise homestays in the country.
This will enable travellers to enjoy unique and authentic tourism experiences in and around VSTDs as the programme will raise their profile.
Once the pilot programme is successfully completed, it will be rolled out to all provinces.
Unemployed graduates trained
To promote inclusive economic growth in the tourism sector, the BQV Programme will train unemployed tourism graduates as evaluators in the areas in which they live.
"Youth development is extremely urgent in our sector, especially at this time when our country is facing a high rate of unemployment that's compounded by the effects of the COVID-19," says Ntshona.
The training will provide youth with the entrepreneurial skills and technical specialisation they need to be accredited assessors in future.  
For more information about TGCSA grading, go to www.tourismgrading.co.za.