Government departments continued to table their 2022/23 financial year budget votes recently, Vuk'uzenzele shares some highlights. 
Social development
Of the Department of Social Development's R257 billion budget, R248 billion will be spent on over 18 million social grants, said Social Development Minister Lindiwe Zulu.
In addition, R44 billion has been allocated for the extension of the Special COVID-19 Social Relief of Distress grant for one year ending in March 2023. 
The department will continue to play an important role in the implementation of Pillar 4 of the National Strategic Plan on gender-based Violence and Femicide (GBVF). Minister Zulu said society's success in undoing the scourge of GBVF rests on the pursuit of comprehensive and targeted partnerships across different sectors. 
The department has already trained and deployed GBVF Ambassadors to work closely with local community organisations and partnered with community-based civil society organisations, through the National Development Agency (NDA), to ensure its services are accessible to GBV survivors.
The department has allocated R7.499 billion to the South African Social Security Agency's operations and grant payment fees, which will enable it to continue to meaningfully contribute to reducing poverty. 
"SASSA will continue to provide temporary reprieve to individuals and families who are experiencing temporary distress – such as those they assisted during the recent floods in the KwaZulu-Natal and Eastern Cape provinces – in order to meet their basic needs whilst they are addressing their temporary challenges," said Minister Zulu.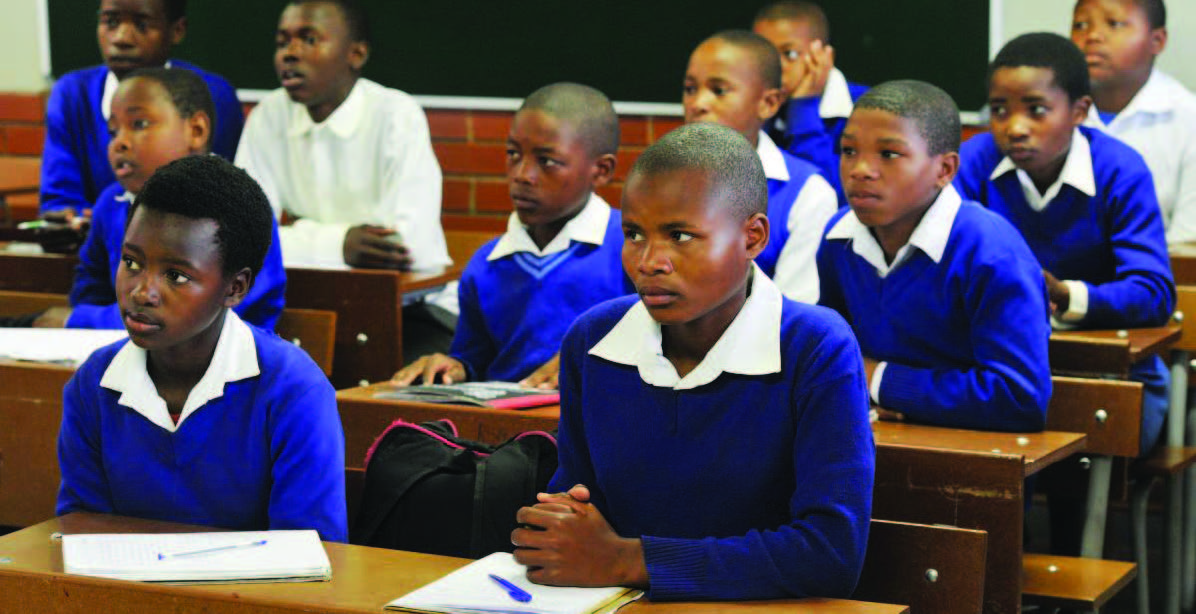 In support of the department's commitment to finding a comprehensive legal solution to foster care challenges, R687 million (2023/24) and R871 million (2024/25) have been allocated for the implementation of the long-awaited Extended Child Support Grant. 
Of the department's R944 million operational budget, R309 million will be spent on Welfare Services Policy Development programmes.
Justice and constitutional development
The Minister of Justice and Constitutional Development, Ronald Lamola, said the department's budget is R22.4 billion, an increase of approximately R515 million.
The budget includes the allocation for the National Prosecuting Authority (NPA), Public Protector and South African Human Rights Commission.
The NPA has been allocated R4.910 billion and the Investigating Directorate has been allocated R243.6 million. "In the 2022/23 period, we will continue to focus on restoring the NPA's credibility through addressing corruption," said Minister Lamola.
The Special Investigation Unit marks its 25th anniversary this year with an allocation of R452 million. In the past financial year, it achieved significant recoveries through combining quality investigations with civil litigation, the Minister said.
He added that the courts continued to put special emphasis on convictions in sexual offences cases to combat GBVF.
Basic education
Basic Education Minister Angie Motshekga said the department's overall budget is R29.6 billion, an increase of 4.9%.
Of this, R535 million has been allocated for administration; R3.3 billion for curriculum support and monitoring; R1.5 billion for teacher education, human resources and institutional development; R15.4 billion for planning, information and assessments; and R8.8 billion for educational enrichment services. 
Minister Motshekga said the overall allocation for conditional grants is R23 billion; while the amount for maths, science and technology is R424.8 million. 
For HIV/Aids, whose purpose is to support the HIV and TB prevention strategy, the department's allocation is R242.2 million; while the National School Nutrition Programme has been allocated R8.5 billion.
The sector has also been allocated R255.5 million for learners with severe and profound intellectual disabilities; and R2.9 billion for transfers to different agencies, Minister Motshekga said.
One of the department's priorities this year is to eliminate pit toilets from at least 1 000 public schools across the country, said Deputy Minister of Basic Education Dr Reginah Mhaule.
As part of addressing unemployment, Minister Motshekga said the department has created almost 596 job opportunities for young people in the sector.