Written by Silusapho Nyanda
Some good news for moms-to-be is that their pregnancy will not make them more ill should they contract COVID-19 and they may still breastfeed.
Pregnant women and unborn children are not at a greater risk of contracting or developing severe symptoms of the coronavirus (COVID-19) but should still exercise good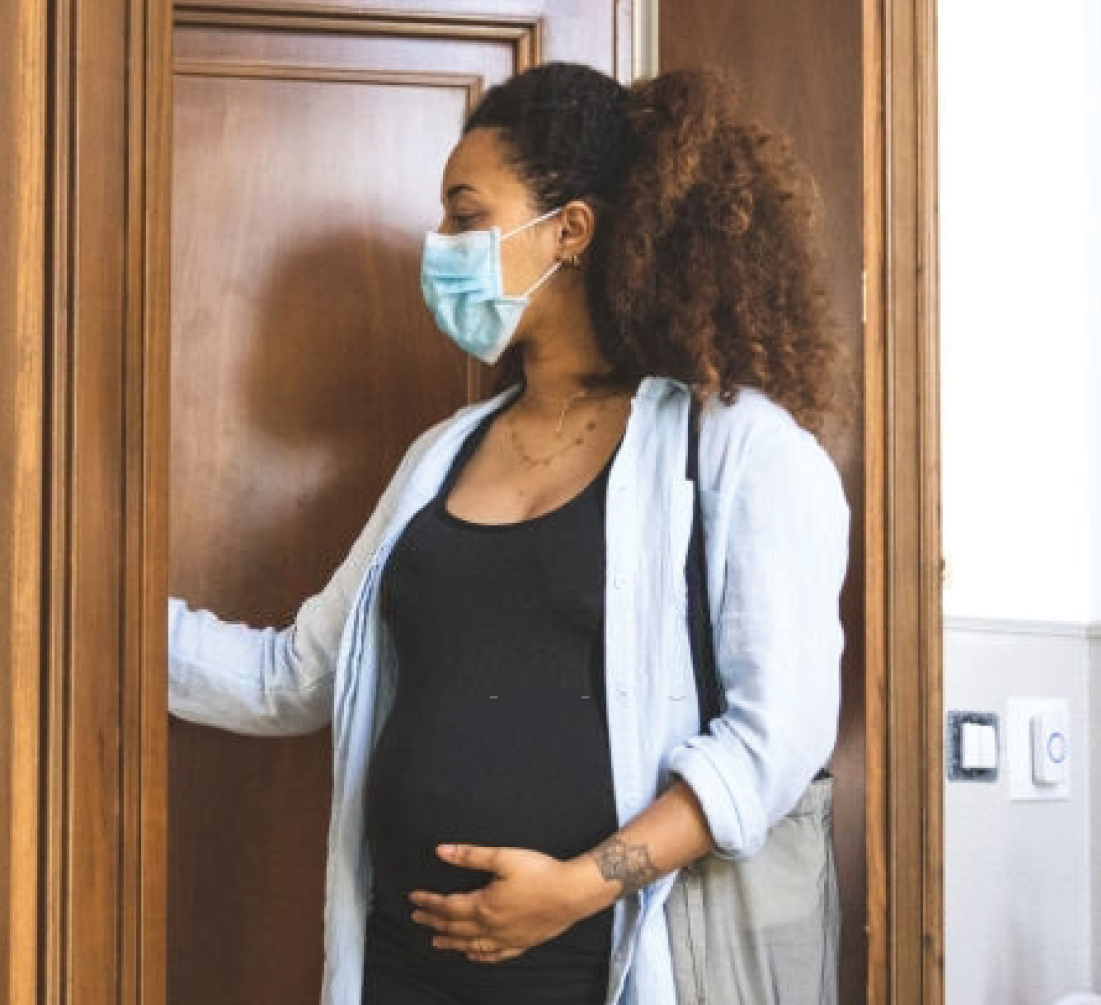 hygiene and social distancing.
The majority of pregnant women who contract COVID-19 will only show mild to moderate symptoms of the virus. However, pregnancy changes the immune system so pregnant women should continue with standard precautionary measures. 
Bongumusa Makhathini, a specialist obstetrician and gynaecologist at Grey's Hospital in Pietermaritzburg, KwaZulu-Natal, says that tests done on the placenta and umbilical cord blood of COVID-19-positive mothers were all negative for the virus.
"The available data shows that during pregnancy and birth, women infected by COVID-19 are not worse compared to non-pregnant women," he says.
Children born to COVID-19-positive mothers may be breastfed, provided the mother follows the right hygiene routine, including washing her hands before and after holding her child, sanitising her chest before breastfeeding and wearing a mask. Mothers must clean any surface before a child comes into contact with it.
As breastfeeding offers more benefits than the risks posed by COVID-19, new mothers are encouraged to exclusively breastfeed for the first six months of a child's life. 
Dr Makhathini says tests have found that COVID-19 is not present in breast milk.
"However, breast hygiene and other general COVID-19 safety precautions should be taken during breastfeeding or breast milk expression to avoid droplets and skin contact infections to the newborn," he says.
Chronic diseases like asthma, diabetes and high blood pressure are known to increase the risk of severe symptoms of COVID-19 in the general population, and this applies to pregnant women too, says Dr Makhathini.
Dr Makhathini says that pregnant women who have COVID-19 and any other of these chronic diseases, must keep a close eye on their health and their unborn baby.
"Closer monitoring of maternal and fetal wellbeing is highly recommended," he says.
He adds that pregnancy complications such as a miscarriage or going into labour earlier than planned have not been directly linked to the COVID-19 virus.