We recently released a progress report on the economic reforms we are implementing through Operation Vulindlela, our reforms initiative in the Presidency and National Treasury, working with the relevant government departments.
Since Operation Vulindlela was established, we have built significant momentum in economic reforms to create growth and jobs.
Through these reforms we are steadily laying the foundation for a revival of economic growth. By restructuring our network industries like energy, telecommunications, ports and rail, we are opening the space for investment and a renewal of our nation's infrastructure.
This new report highlights a number of key milestones that have been reached during the past quarter.
The first of our reform milestones was the digital migration process we have implemented by switching off analogue transmission for all frequencies above 694 MHz on 31 July 2023. This marks a significant step in migration from analogue to digital signal. This means that radio frequencies that were being used for television broadcasting can now be used for mobile telecommunications, which will make network communications more accessible and increase the speed and reduce the cost of data. The implementation of this reform will bring new investment in the telecommunications sector.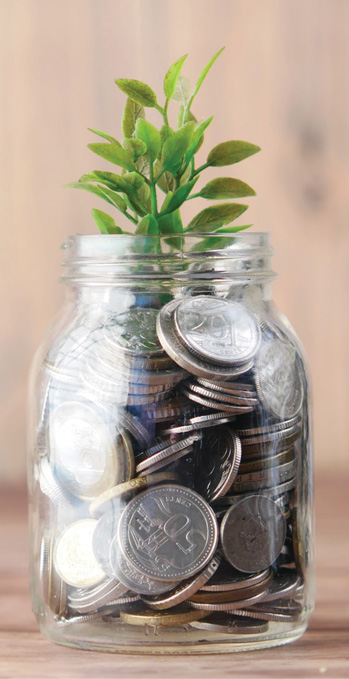 Work is underway to implement necessary reforms in our logistics sector to address the challenges that have held back the growth of South African exports. The lack of investment and the increased cost of doing business have added to the many challenges that we need to address.
A key milestone was reached with the selection of an international terminal operator to partner with Transnet at the Durban Pier 2 container terminal. This terminal handles close to half of South Africa's port traffic.
This partnership will increase investment for upgrading equipment and expanding terminal capacity. A key aspect of this partnership is that port infrastructure will remain state-owned and all jobs will be protected.
Two critical pieces of legislation were tabled in Parliament that will advance economic reform.
The Electricity Regulation Amendment Bill will support the restructuring of Eskom into three separate companies owned and controlled by Eskom Holdings, including an independent grid operator. Through this bill we will introduce competition in electricity generation, enabling a number of independent generators, alongside Eskom, to produce electricity to meet our country's demand. This reform will fundamentally transform, modernise and improve South Africa's energy sector to ensure energy security into the future.
Meanwhile, the reforms we recently have implemented through the Energy Action Plan have unlocked new investment in renewable energy sources, both to end load shedding and to use our unique wind and solar resources to power economic growth.
One of key reforms we have prioritised is in the water sector. We have introduced the South African National Water Resources Infrastructure Bill to establish a dedicated national water agency to design, plan and finance water resource infrastructure.
This agency will enable significantly greater investment in bulk water infrastructure to guarantee water security in the years and decades to come, while creating jobs and unlocking new agricultural potential.
We are implementing a range of other reforms to unlock economic growth, from creating an enabling regulatory environment for hemp and cannabis production to eradicating the backlog of title deeds for subsidised housing.
Despite difficult global conditions, investors continue to see value in the South African economy and the benefit of the reform agenda we are pursuing.
We are pleased that the BRICS Business Forum held recently, was attended by 1,500 investors and business people from all five member countries. We were able to showcase the potential of South Africa and the African continent as the next frontiers of productivity and growth.
Many of the participants remarked on the enormous potential of our economic reform agenda to drive growth in the green economy, the digital economy and other key sectors.
In all of the work that we do, our ultimate goal is the same: to build an inclusive, fast-growing and dynamic economy and thereby create a better life for all South Africans.
From the desk of The President was published on the 29th of August 2023.