Written by More Matshediso
Most human rabies cases are caused by bites or scratches from an infected animal, which are vulnerable to infection if they have not been fully vaccinated against the disease.
According to the National Institute for Communicable Diseases (NICD), rabies is a fatal viral disease reported in wild and domestic animals, but most cases of rabies in South Africa involve domestic dogs.
The rabies virus is spread to humans and other animals through contact with infected saliva, through bites or scratches. The disease attacks the brain.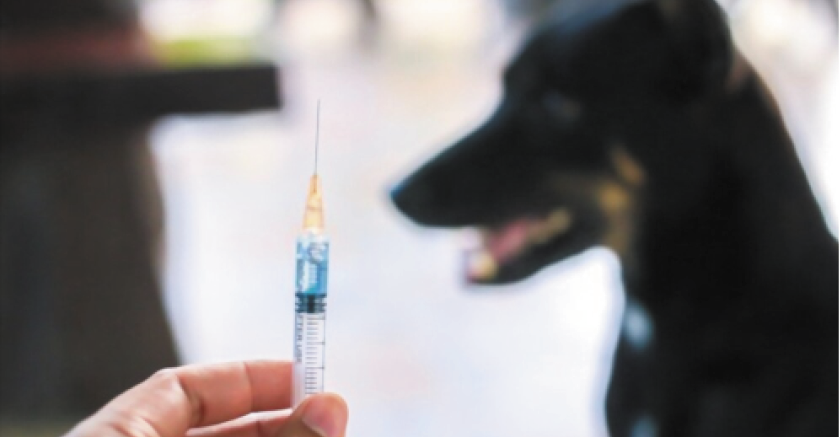 While human rabies cases are rare in South Africa, the NICD says there was an increase in cases in 2021, compared with previous years. 
"In 2021, 17 laboratory-confirmed human rabies cases were reported in the country. This is an increase from eight cases reported in 2020 and 10 in 2019. The increase is due to outbreaks of rabies in domestic dogs," it says.
According to the latest statistics provided by the World Health Organisation, rabies is estimated to cause 59 000 human deaths annually in over 150 countries, with 95% of cases occurring in Africa and Asia.
How to prevent rabies
The NICD says rabies can be prevented by vaccinating dogs and cats.
This is the best available measure to prevent infection and interrupt outbreaks, it adds. 
"If any animal is suspected to be infected – for example, animals that display unusual behaviour, hyper-salivation or signs of paralysis – contact your local or state vet to investigate," the NICD says. 
Do not approach or handle animals you don't know, as they may not have been vaccinated.
Preventing human rabies
If you have been bitten or scratched by an infected animal, wash all wounds thoroughly with soap and water. Then, urgently go to a doctor or your closest healthcare facility and ask for the rabies post-exposure prophylaxis. 
"Rabies post-exposure prophylaxis is considered a life-saving emergency intervention following possible rabies virus exposure. It entails thorough cleaning of the wound, rabies vaccination and rabies immunoglobulin therapy," the NICD says. 
For more information about rabies, visit www.nicd.ac.za/diseases-a-z-index/rabies/