With South Africa hosting the 2023 Netball World Cup from 28 July to 6 August, the first to be held on African soil, Cabinet has called on the nation to roll out the red carpet for the competing countries.
"With the Netball World Cup taking place in Cape Town, South Africa will build on its proven track record in successful mega-events including the recent Formula E Cape Town ePrix.
"Lessons learned from hosting these events have been integrated into our planning to ensure that sporting fans and visitors to our shores have an enjoyable and safe stay," says Minister in The Presidency, Khumbudzo Ntshavheni.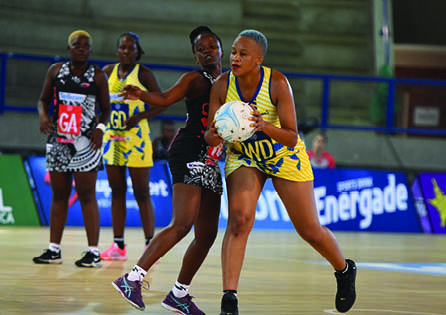 Briefing media in Pretoria recently, the Minister said Cabinet calls on everyone to support the Netball Friday's campaign.
The campaign encourages everyone to dress up in their supporter's outfits every Friday to show their support for the South African National Netball team which is known as the Spar Proteas. 
Meanwhile, Minister of Sports Arts and Culture Zizi Kodwa says hosting the Netball World Cup is a giant step towards the goal of building a united, non-racial, non-sexist, democratic, and prosperous society.
"On our part, as the government, we support the hosting of major sports events. Not only for their entertainment value but also for their positive impact on economic growth, nation-building and social cohesion."
 According to Minister Kodwa, the Netball World Cup is held in a year that the government is dedicating to women in sports, as a tribute to all women athletes in the country. 
He added that government is ready to assist the organisers to make the tournament a success.
"This event is the first of its kind on the African soil. Our track record of hosting premier global sporting events is unparalleled. We want to host the most inspirational tournament in Netball World Cup history," says Minister Kodwa.