Africa recover from the devastating economic impact of the COVID-19 pandemic.
The announcement was made at a Joint Hybrid Sitting of Parliament.
The President says it is important to get people back into the jobs they lost during the Coronavirus (COVID-19) pandemic.
"We are determined to create more employment opportunities for those who were unemployed before the pandemic or who had given up looking for work," the President says.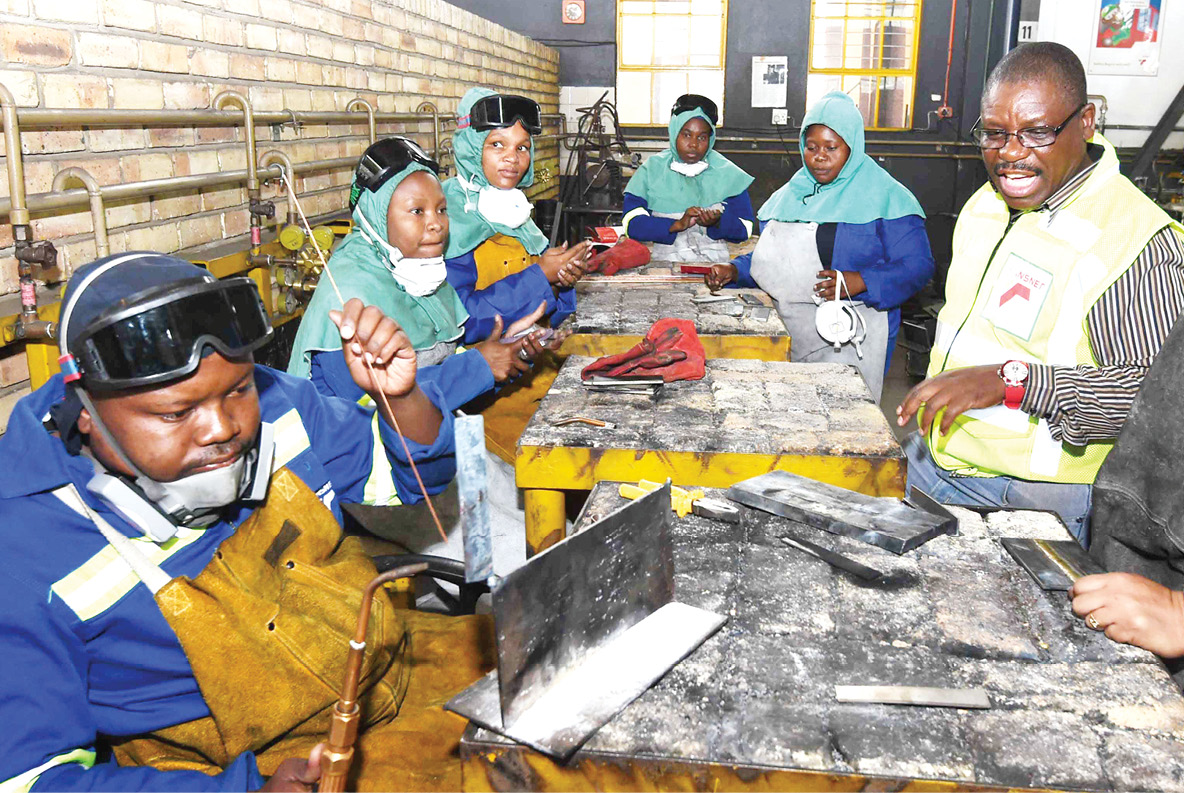 "This means unleashing the potential of our economy by, among others, implementing necessary reforms, removing regulatory barriers that increase costs and create inefficiencies in the economy, securing our energy supply, and freeing up digital infrastructure," he added.
This plan directly responds to the immediate economic impact of COVID-19 by driving job creation and expanding support for vulnerable households.
"We aim to do this primarily through a major infrastructure programme and a large-scale employment stimulus, coupled with an intensive localisation drive and industrial expansion," says President Ramaphosa.
According to the President, the interventions outlined in this plan will:
Achieve sufficient, secure and reliable energy supply within two years;
Create and support over 800 000 work opportunities in the immediate term to respond to job losses;
Unlock more than R1 trillion in infrastructure investment over the next four years;
Reduce data costs for every South African and expand broadband access to low-income households;
Reverse the decline of the local manufacturing sector and promote reindustrialisation through deeper levels of localisation and exports;
Resuscitate vulnerable sectors such as tourism, which have been hard hit by the pandemic.
According to the modelling done by National Treasury, the implementation of this plan will raise growth to around three percent on average over the next 10 years.
Unleashing the economy
The President say the recovery will be pushed by swift reforms to unleash the potential of the economy and will be supported by an efficient state that is committed to clean governance.
"It will be transformative and inclusive. It will be digital, green and sustainable, and it will invest in our human capital to lay the foundations for the future."
Furthermore, he says the economic Reconstruction and Recovery plan recognises that to support a rapid economic rebound, South Africa needs to focus on a few high-impact interventions and ensure they are executed swiftly and effectively.
"This is a plan through which all of us as South Africans should work together to build a new economy."
The objectives of the plan are:
To create jobs, primarily through aggressive infrastructure investment and mass employment programmes;
To reindustrialise our economy, focusing on growing small businesses;
To accelerate economic reforms to unlock investment and growth;
To fight crime and corruption; and
To improve the capability of the state.
President Ramaphosa says the pandemic continues to cause severe damage to the global economy, affecting trade, investment, production, international travel and global supply and demand.
COVID-19 economic impact
In South Africa, the pandemic has caused great hardship and suffering. More than 18 000 people are confirmed to have died from COVID-19.
South Africa has over 700 000 confirmed cases. At present, 90 percent of those infected have recovered.
While the national lockdown in April had a significant impact on economic activity, President Ramaphosa says the economic consequences of an uncontrolled surge would have been far worse.
"Due to the dedication and sacrifices of millions of South Africans, we were able to limit the impact of the pandemic on lives and livelihoods," he says.
As South Africa significantly eased restrictions on movement and social and economic activity, the average number of daily cases has remained relatively stable at less than 2 000 cases.
But President Ramaphosa says it is far too soon to declare victory as the World Health Organisation (WHO) warns that many countries have had a significant resurgence of infections following four to eight weeks of low transmission.
"It has also advised us that South Africa is now entering a phase that requires high vigilance and heightened readiness to respond." 
"Rather than easing our prevention efforts – including social distancing and observing health protocols – we must intensify them further to reduce new cases to less than 1 000 a day," he adds.
The President says COVID-19 will remain part of our lives for some time to come, and everyone needs to adjust to this new reality and a new normal in all areas of life.