Sifiso Soyizwapi (23) of Khayelitsha in the Western Cape encourages unemployed youth who are not in education or training in his province to join the Chrysalis Academy so that they can improve their lives and the communities they live in. 
 The Chrysalis Academy is an initiative of the Western Cape Government (WCG). It was started in 2000. 
 The academy targets young people aged 18–25 and has so far produced more than 10 000 graduates from communities across the Western Cape.
 It runs three courses per year (Alpha, Bravo and Charlie). Two are for men and one is for women. The courses offer a choice of training, ranging from first aid to basic cookery, office administration, security and peace officer work, welding and electrical circuitry. Other focus areas include personal mastery, emotional intelligence, leadership, diversity, inclusion and fitness. 
 Soyizwapi is currently doing the three-month 22 Bravo empowerment course.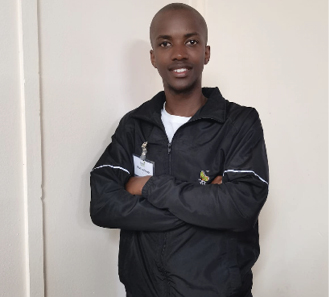 "The course prepares us for employment after graduation and coaches us on how to make a difference in our communities. The academy helps youth to unleash their potential," he says. 
 Soyizwapi matriculated in 2018. He learnt about the academy from a friend who was able to get a job after receiving training from the academy.
 "I decided to join the academy because I was seeking a better future for myself," says Soyizwapi.
 Western Cape MEC for Police Oversight and Community Safety Reagen Allen says the Chrysalis Academy continues to make a significant difference in the lives of young people. "Upon the successful completion of the course, the young people can look forward to a 12-month paid career opportunity, which will commence immediately after their graduation," he says. 
 The graduates are placed at municipalities, clinics, libraries and South African Police Service stations, among other institutions.
Who can apply?
To apply, you must be a Western Cape resident between the ages of 18 and 25. You must have passed Grade 9, must not have a criminal record nor already be in employment, education or training.
Alpha 23 (women) applications opened on 1 October and close on 30 November 2022. Bravo (men) applications open on 1 February 2023 and close on 31 March 2023. Charlie (men) applications open on 1 June 2023 and close on 31 July 2023.
Applications for the 2023/24 financial year can be submitted online through the website www.chrysalisacademy.org.za