The Youth Unemployment Service (YES), a business-led collaboration with the Department of Labour, is creating on-the-job training and job opportunities for the country's unemployed youth.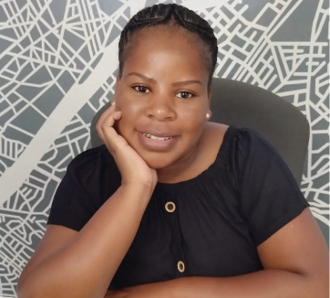 Launched by President Cyril Ramaphosa in March 2018, YES offers 12 months' qualified working experience to qualifying candidates. Thereafter, they receive a CV and reference letter. This gives them a three times greater chance of getting an interview or being called back for a position.
Remote Metering Solutions (RMS), the largest privately-owned South African utilities management solutions provider, is a partner in the YES initiative.
"RMS provides invaluable work experience to give youth the confidence, life experiences and an understanding of some of the practical requirements of a job," says Anneri Morland, RMS' Human Resources, Payroll and Support Team Lead.
RMS joined the initiative in 2019 with 18 learners and continues to host 18 learners annually. Between two and four of them are then appointed to full-time positions.
Mmaphuthego Fridah Moage (28), from Mabopane in Tshwane, was an RMS learner in 2020. She was employed by the company, as a contact centre agent, after her learnership.
Moage says she was unemployed when she heard about the programme and applied.
"I had lost hope in everything, but the programme changed my life. It was a great opportunity to learn and grow within the company.
"I learnt how to respond to customers' emails, resolve customer complaints, identify and escalate issues to my supervisor and follow up with customers," she says.
The RMS programme
RMS' YES learners are placed in one of several teams for the duration of the learnership, namely the call centre, finance, human resources and support, manual meter reading, meter data management, compliance or billing.
Morland says each candidate receives a smartphone from the YES programme, which comes pre-loaded with the YES mobile application. The app provides work readiness modules and a step-by-step guide on how to write a CV.
"In future, we hope to see the initiative evolving to include an appropriately trained recruitment pool of potential employees. This will enable employers to select people who have the appropriate skills developed for RMS' work context," says Morland.
How to apply
To qualify for the RMS YES programme, candidates must:
Be between 18 and 29.
Be a South African citizen.
Not have previously registered for a YES learnership.
Not have previously worked at RMS.
As the RMS programme runs annually, there is no closing date. To apply, send your CV to recruitment@remotemetering.net. For more information about YES, visit https://yes4youth.co.za.