Written by Silusapho Nyanda
With October being Transport Month, here are some basic tips to help ensure you arrive safely at your destination. 
Accidents are a daily sight on South African roads, costing road-users not only money but often their health and sometimes even their lives.
There are numerous causes of accidents but they can largely be avoided by following a few simple rules, the most basic of which is sticking to the speed limit.
Things to remember to get to your destination safely: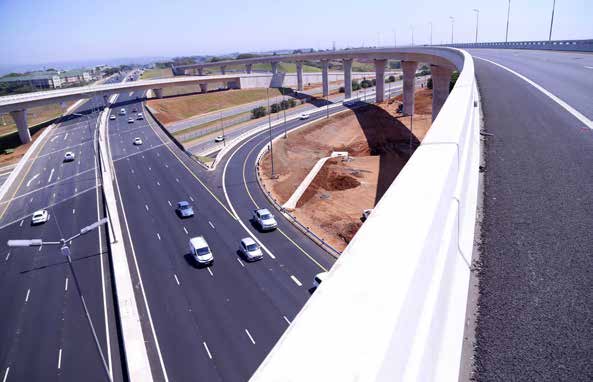 Keep a safe following distance: Obey the two-second rule, which says that a car must be at least two seconds behind the vehicle in front of it.
Drinking and driving: Even small amounts of alcohol can affect your ability to drive because you will be less able to judge distances and speed.
Road signs: As a driver, you should observe all traffic signs.
Pay attention: A distracted driver is less focused on the road and is extremely dangerous. Put your cellphone away and focus on the road ahead. No call or text message is more important than your life or the lives of your passengers and other road users.
Be courteous and considerate: Respect other drivers who also have a right to be on the road.
Overtaking: Only overtake when it is absolutely safe to do so.
Be alert: Drivers are advised to rest when tired or after every 200 kilometres.
Despite a person's best efforts to be cautious, accidents do happen. Commuters wearing a seatbelt are less likely to be severely or fatally injured in a crash. Remember too that it is illegal to travel in a car with a child under three years old who is not strapped into an approved safety seat.
Before embarking on a road trip, take a few precautionary steps:
Planning: Plan your route and leave enough time to reach your destination without speeding.
Road worthiness test: Make sure your vehicle is in a roadworthy condition. All lights and indicators, windscreens, windscreen wipers, brakes, steering, shock absorbers, exhaust system and tyres should be carefully examined for faults.
*Information courtesy of the Automobile Association and Arrive Alive.
For more advice on road safety, visit the Arrive Alive website www.arrivealive.co.za or the AA website www.aa.co.za.
To report bad driving contact 0861 400 800