Union Buildings

South Africa is one step closer to achieving equality in the healthcare sector after the National Health Insurance (NHI) Bill was published in August.
In 2018, we held a Presidential Health Summit to address various challenges facing the public health system so that it is strengthened in preparation for the implementation of the NHI.
Once fully implemented in 2026 – the NHI will provide universal healthcare access, based on the values of justice, fairness and social solidarity.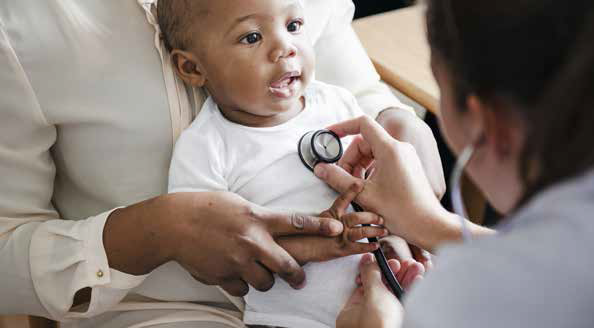 Meanwhile, the NHI Bill has been made available for public comment, which might result in a few changes being made to it. It will then be put before the National Assembly for a vote. If the National Assembly passes it, it will be referred to the National Council of Provinces, for a similar process. If passed, it will be sent to the President of the Republic to sign into law.
However, despite the processes that need to take place, the NHI is here to stay and I encourage all South Africans to get to know and be excited about the Bill and how it will address the massive inequalities that exist in the healthcare sector.
Much work has already been done to ready our healthcare system for the NHI, including the Ideal Clinics initiative which has already benefitted thousands of South Africans. Rest assured that before the NHI is launched, the NHI Fund will be fully functional and the required management and governance structures will be in place.
Although universal healthcare will cost the country billions – the initial estimate was R256 billion, much of the money will be repurposed. In addition, global studies show that an investment in a country's health services is a catalyst for economic growth.
The NHI will result in a healthier population which, in turn, will mean a healthier economy.
NHI funding will be used efficiently and fairly to improve the quality of health services for everyone. This means our hospitals and clinics must be upgraded where necessary, adequate medicines and equipment must be available and there must be enough doctors and healthcare workers to ensure that morale and effectiveness remain optimal.
There will be an active partnership between the Presidency and government departments to ensure accountability and stakeholders are expected to report annually to the President on the progress made in improving the health system.
The NHI will allow citizens to access quality essential healthcare services and safe, effective and affordable essential medicines and vaccines, without suffering financial hardship as a result.
Over and above the current health spend which will be repurposed, funds for the NHI will largely come from the public in the form of an income deduction, similar to how current income tax works. How much you pay will thus be determined by how much you earn.
When the NHI is fully implemented, your doctors' visits, medicines, operations and hospital and rehabilitation stays will be paid for by the NHI and the quality of care given to South Africans will be the same, regardless of whether you have money or not, and regardless of where you live.
Around 84 percent of South Africans currently do not have medical aid. The NHI will drastically improve their access to healthcare. Those lucky enough to have medical aid also stand to benefit because of how quickly most members run out of funds each year and find themselves not only having to pay for healthcare but also keep up their monthly medical aid contributions.
The NHI is fundamentally about social justice and its success should be a national priority. As South Africans, we should adopt healthy and active lifestyles and do our best to take care of our physical and mental wellbeing.
South Africa's health professionals and general workers in the health sector have a huge part to play in making the NHI work. Its future is literally in their hands.
With Public Service Month being acknowledged in September, it has a focus on putting people first.
I urge all those working in the health sector to embrace the NHI and to spread awareness of it to your colleagues and the public. Above all, remember that without your dedication towards the wellbeing of fellow South Africans, the NHI will not live up to its potential of radical transformation.