With many more people becoming desperate for an income as a result of losing their job or earning less money due to the effects of the Coronavirus disease (COVID-19), scam artists are trying even harder to take advantage of them.
"COVID-19 has unfortunately paved the way for hackers and fraudsters to prey on vulnerable South Africans even more," says Carla Oberholzer, DebtSafe Debt Adviser and Public Relations Officer.
"We are urging people to take even more care when considering taking out a loan, applying for any form of credit or sharing their personal information with others," she adds.
The fraudsters lie about their company and say that they are offering 'legal credit proposals', such as loans. "A typical advertisement from them usually includes certain conditions and upfront payments or fees. Consumers should not be caught off guard, as this is illegal and a criminal offense according to the National Credit Act," says Oberholzer.
What to look for
Oberholzer says there are various things fraudsters say to people when they are trying to scam them, such as 'cost-effective loan, in a short time frame'; 'five percent fixed interest rate'; 'no credit review', 'from R20 000 to R10 million' or 'COVID-19 Financial Relief Programme'.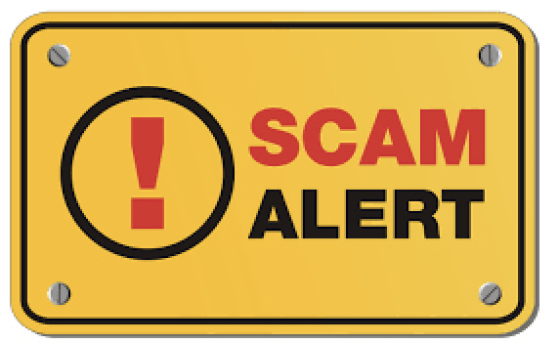 "People must question these messages. Remember, when a credit deal sounds too good to be true, it usually is," says Oberholzer.
She explains that a registered creditor is not allowed to ask for an upfront fee, sometimes referred to in adverts as an initiation fee or admin fee. 
"These types of fees should form part of the monthly payment of the loan, for example. Look out for these words in the advert, message and terms and conditions and rather give this type of 'real deal' a skip.
"Do your research well, confirm a company's credentials and make sure the company is registered with the NCR," says Oberholzer.
Are you a scam victim?
If you are a victim of a loan or credit scam, notify your bank's fraud division, registered credit bureaus, the Southern African Fraud Prevention Service and the National Credit Regulator's complaints department. 
In some cases, you may need to go to your nearest police station to get an affidavit and report the fraud.
Contact the NCR by sending an email to complaints@ncr.org.za or call 011 554 2600.