Written by Silusapho Nyanda
Work is underway to prevent areas of the Eastern Cape and KwaZulu-Natal from experiencing a major water crises.
Drought relief efforts have ensured that residents of the upper Wavecrest suburb in Jeffreys Bay continue to have water, despite the ongoing drought.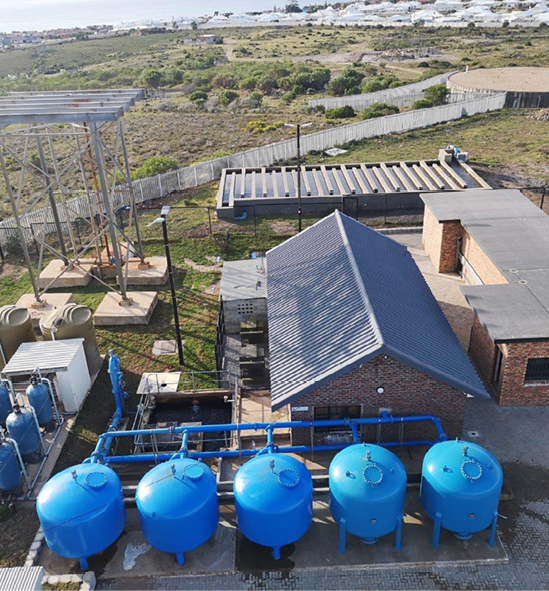 Ward councillor Ludwig Vorster says his ward's 7 800 residents have not felt the impact of the drought as the Department of Water and Sanitation (DWS) fixed the local water purification plant, replaced old pipes and dug boreholes which supply fresh water to the community.
Vorster says the drought relief programme implemented in all the wards of the Kouga Local Municipality has helped them avoid Day Zero, which has been declared in the neighbouring Nelson Mandela Bay Metro Municipality. Day Zero is when a town's water supply is critically low and taps may run dry.
"Our area has avoided Day Zero thanks to the drilling of boreholes, the replacement of old pipes and the upgrading of the local water treatment plant. The department also built a new tank to ensure that high-lying areas of Jeffreys Bay have enough water pressure in the taps," Vorster says.
The DWS spent R58 million in finding alternative water sources, such as groundwater, in Oyster Bay, St Francis Bay, Jeffreys Bay, Humansdorp, Patensie and Hankey. Vorster says that R32 million was spent on his ward alone.
Through the Water Service Infrastructure Grant, the department has spent R92 million on drought relief programmes in the Kouga Local Municipality.
DWS spokesperson Sputnik Ratau says: "Some of the work that has been done as part of the funding, includes the replacement of leaking pipelines in Patensie, Oyster Bay and Hankey; internal leak audits; repairs of leaks; water meter repairs; reticulation pipe replacement and reservoir level control."
Meanwhile, the department says that the Greytown Bulk Water Supply project, which is set to provide emergency water relief and long-term water supply to Greytown and Enhlalakahle in the KwaZulu-Natal Midlands, has completed its first phase, which is set to restore the water treatment works to an estimated peak capacity of six million litres.
DWS is working with the uMzinyathi District Municipality to implement phase two of the project.