At least 40 000 disadvantaged youth in Gauteng are expected to get free learner's licences, thanks to the provincial campaign themed "Wrong Side of the Road".
This was made possible by the partnership between the Gauteng Provincial Government,  Diageo South Africa, the Department of Roads and Transport, and the Department of Economic Development.
The campaign aims to assist youth with administrative fees for securing learner's licences. It is in line with efforts to bridge the unemployment gap and foster responsible attitudes towards alcohol use.
To be considered, the participants need to be between the ages of 17 and 34 years and should reside in townships, informal settlements and hostels in Gauteng.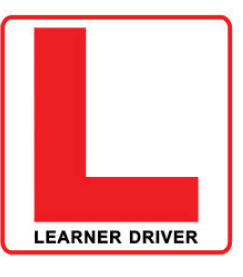 Gauteng Premier Panyaza Lesufi said: "It is the first phase towards obtaining a driver's licence, which enhances employability. Additionally, this initiative actively promotes responsible driving during the learning stage, hopefully improving road safety, particularly against drinking and driving."
According to the recent report from Statistics South Africa, the youth unemployment rate in South Africa remained alarmingly high, at 46.5% in the first quarter of 2023.
Additionally, alcohol misuse continues to be a significant contributor to road accidents through drinking and driving/walking.
The province had targeted some 40 000 youth when the initiative was announced in August. However, more than 130 000 responses were received.
The provincial government said the recruitment phase has concluded, and those who have successfully progressed will receive the next steps of their journey via SMS and WhatsApp, which include watching a video and completing a short quiz related to understanding the effects of alcohol, and the shame and stigma associated with drunk driving.
It added that steps must be completed to be eligible to receive your free learner's licence booking.
This includes readiness to take the test and achieving an 80% pass rate using the K53 app. All entries will be processed on a first-come, first-served basis.
Only those names on the current recruitment list can continue the journey, and no further registrations will be accepted.
Some 10 000 of the 40 000 learner's licence opportunities will be reserved for motorbike licences, in support of the province's Project Last-Mile.
"The Last-Mile project aims to license, train, mentor and connect young people to job opportunities. Those interested will receive training and assistance, including access to motorbikes (options include rent-to-own, rental or outright purchase) and contracts with industry-leading partners," the provincial government said.  – SAnews.gov.za