Sisters Mo Morongwe Mokone and Michelle Mokone have elevated South Africa's innovative décor scene by breaking into the lucrative United States of America (USA) market. 
However, they are not stopping there and are now planning to grow their footprint beyond the USA and enter new markets, such as Europe and the United Arab Emirates.
The pair are the co-owners of Mo's Crib, a company that produces a range of handmade home décor products.  Their product range includes handwoven baskets, planters, trays, wall art and outdoor items.
Michelle, who is the Operations and Supply Chain Director of Mo's Crib, said their products are manufactured from unique materials such as ultra-durable polyvinyl chloride plastic, reclaimed from landfills and construction sites throughout South Africa, and various types of grass.
In 2021, the pair decided to take advantage of the African Growth and Opportunity Act (AGOA) – a United States Trade Act which was enacted in May 2000.
AGOA allows 35 qualifying Sub-Saharan countries to export 1 835 tariff lines duty-free to a significant consumer market in the USA.
"We managed to benefit from the AGOA only through our shipping agent. We had already registered and received an export certificate in 2019, and by the time we were ready to export, the certificate came in very useful. It was a relief to learn that we were from an AGOA-benefiting country and that our products will not be subject to any import duties," Michelle said.
 Since 2021, the business has shipped a total of eight containers full of products to the USA.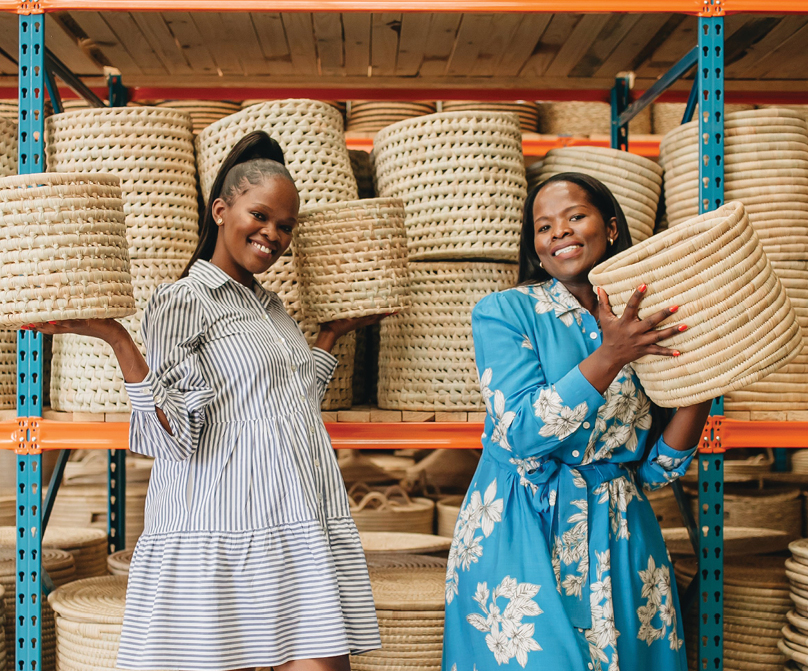 "We are on track to ship two more containers before the end of 2023.  We also regularly ship a   container to fulfil our orders for our online store, which is fulfilled through our warehouse in New   Jersey.
 "Although shipping is relatively expensive, especially for a small business that is 100% self-funded,     we have benefited from the AGOA through significant market access.  Currently, the USA orders   constitute 60% of our overall revenue," she said.
 Taking it back to why they started the business, Michelle said the idea of Mo's Crib dates back to the   90s when Mo used to make homemade art crafts by crocheting strips of reused plastic bags into   rugs.
 "The actual business, however, started as a hobby in 2016 when we took part in an annual Christmas     market while working full-time in our corporate jobs. The first product sold was Origami Art, which Mo learnt in London, and what we thought would be a slow sale quickly became a phenomenon, selling out within days of the market," she explained. 
"We introduced new products every year for two years until we decided to quit our full-time jobs in 2019 and focused on the business full-time," she added.
Before starting the business, the Mokone sisters worked full-time in their respective corporate careers. Mo was an executive assistant and a human resource personnel at a corporate firm while Michelle was working as an agricultural economist for a farmer association.
Meanwhile, Michelle was busy completing her master's in international Trade Law at the University of Bern in Switzerland.
"Our unique skills and qualities have contributed to building the business to where it is and driving growth within the homeware industry," Mo explained.
Mo's Crib, which is 100% self-funded from inception, employs 12 full-time staff and 86 artisans. The pair have an internal plan to create 20 new jobs within the next two to three years.
You can contact Mo's Crib on 0877007161 or email: hello@moscrib.com
Instagram: @mos.crib
Twitter/X: @moscrib
Facebook: Mo's Crib
LinkedIn: The Alice Group (Mo's Crib) https://agoa.info/about-agoa.html