As the 16 Days of Activism for No Violence Against Women and Children campaign nears, South Africa will once again shed some light on the progress made in its efforts to combat gender-based violence and femicide (GBVF).
The campaign is commemorated annually from 25 November to 10 December. However, the success of this campaign rests on citizens' daily individual and collective actions to safeguard the society against this cycle of abuse.
In an effort to help the fight against GBVF in their community, eight residents of Smithfield in the Free State, established a non-profit organisation (NGO) called Sivile Advice Office in 2002.
 In an interview with Vuk'uzenzele, the Coordinator of the organisation Dimakatso Nonyane said it was initially called Sivile Reutlwile Victim Empowerment because it focused on empowering victims of abuse.
"We later changed it to Sivile Advice Office in order to cater for every re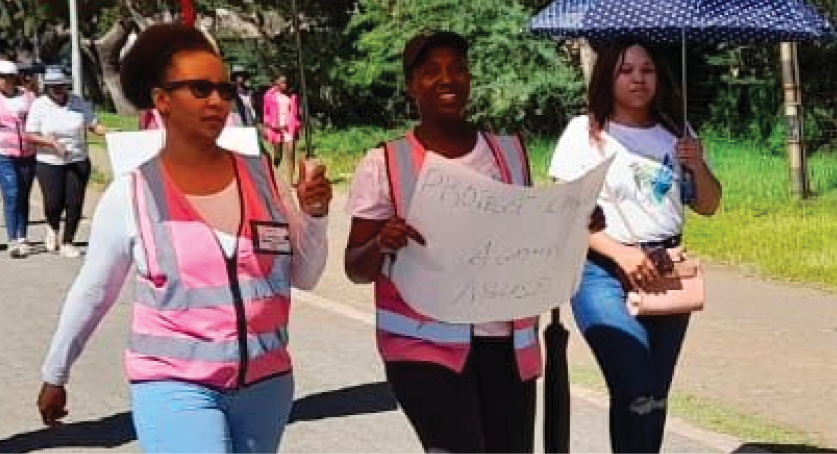 sident seeking assistance that includes cases of violence, child neglect, child abuse and substance abuse," Nonyane added.
She added that the organisation works closely with local police to fight against crime and raise awareness. It also collaborates with government departments such as the  Department of Social Development (DSD) regional office in the Xhariep District for workshops and activations.
Nonyane said the need to start the organisation was sparked by the prevalence of gender-based violence (GBV) in Smithfield.
"Even some members of our organisation have survived GBV," she said.
Through the awareness campaigns it runs, the organisation empowers residents with knowledge of what to do when facing violence and abuse. It also encourages victims of abuse to break their silence and report cases to the police.
Nonyane said the organisation also encourages young boys and men to fight against the abuse of women and children, and to also speak up when they are being abused.
Social crime prevention coordinator at Smithfield police station Sergeant Zingile Bikitsha applauded the organisation for making a difference in the community. He encouraged residents to report cases of abuse to the police.
"NGOs play a huge role in assisting the police to address many social ills. Hence we always humbly ask communities to report cases of GBVF so that we can intervene," he said.
According to Nonyane, the organisation receives R137 000 annually from the DSD to run operations. There are currently 50 women who work in the organisation and they each receive R2 200 stipend each per
month.
For more information, contact Sivile Advice Office on 065 735 0876. You can also contact the DSD office in the Xhariep District on 051 763 7600.GBVF
Inter-faith community called on to help crime-afflicted communities
KwaZulu-Natal (KZN)Premier Nomusa Dube-Ncube has called on inter-faith community to continue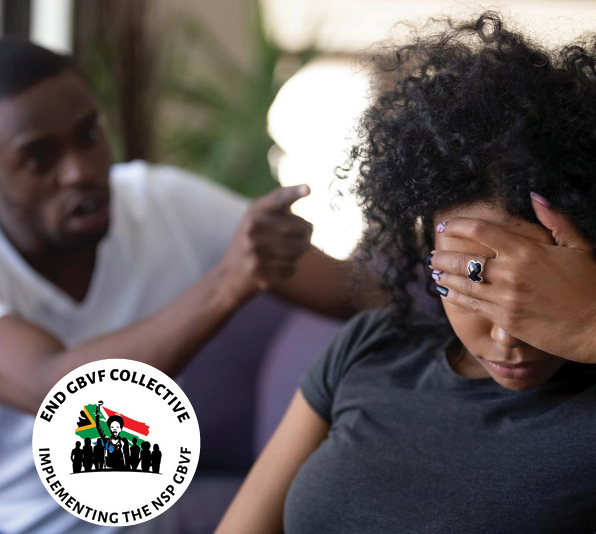 praying for those afflicted by crime, gender-based violence and femicide (GBVF), rape and murder.
"It is my view that crime prevention cannot be left to be the responsibility of government alone. Let us all hold hands and work together," she said.
Premier Dube-Ncube made the call during the recent Provincial Youth Committee Gospel Arts and Culture Competition held in Mthwalume, South Coast of KZN.
Participants in the competition showcased their talents and competitive spirit in gospel music, arts and culture.
The Premier said violence against women in particular is a shame and is a threat to all social cohesion and nation-building efforts.
Premier Dube-Ncube added that communities are plagued by the scourge of GBVF and crime in general.
"Crime here in the Mthwalume area in recent years and GBVF in particular has been a major worry. While the Minister of Police Bheki Cele has assured me that the crimes of murder especially (linked to) GBVF are being attended to, I urge the community to work closely with the South African Police Service to do everything to address all the sources of crime in this area and in the rest of the province," she said. – SAnews.gov.za