Written by Allison Cooper
World Autism Day, celebrated on 2 April, creates awareness about autism spectrum disorder, also known as autism.
According to Juliet Carter, the national director of Autism South Africa, autism is lifelong and classified as a developmental disorder. While it can be diagnosed at any age, many children show signs of autism by 18 months.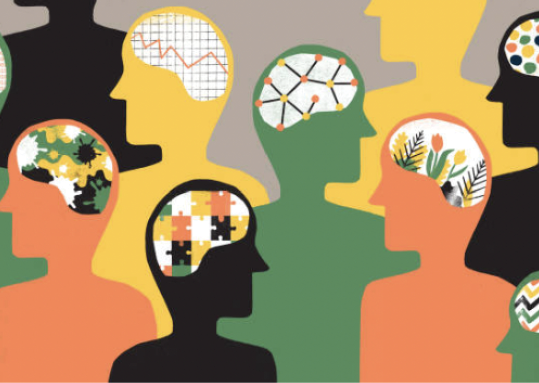 "Autistic people experience the world differently. It has to do with how their brain developed and affects how they communicate, behave and interact with people.
"Autism is a spectrum disorder because there are different conditions and the severity of symptoms can vary from person to person," Carter explains.
Elfreda and Gavin Baartman's oldest child Abby (10) is autistic. "She never wanted to be held and rocked, she hated it… I never experienced cuddling and rocking her to sleep, she would scream," says Elfreda.
Abby had still not smiled by the time she was three, when she was diagnosed as autistic.
"She did not know how to cry, or so it seemed. The tears would roll down her face, with no facial expression. She also never crawled. All of her milestones were delayed."
While there is no cure for autism, early intervention can assist an autistic child in many ways.
Abby started speech and occupational therapy and physiotherapy when she was diagnosed. She started school at five. "She really progressed. Her speech improved tremendously and her muscle development is much better," says Elfreda.
She adds that autistic children can learn to become independent with the right intervention and support.
"All they need is love and acceptance. We made peace with Abby having this lifelong disability, and we love her just the way she is."
Signs of autism
While the exact causes of autism are not known, we know that it is not caused by witchcraft or bad parenting, says Carter.
Risk factors include having an autistic sibling, older parents, certain genetic conditions and a very low birth weight.
There are various signs that could indicate that a child is autistic. These include:
Little awareness of others.
Poor imaginative play.
Unusual habits, such as rocking and hand flapping.
Unusual, absent or delayed development of speech and language.
Sense of touch, taste, sight, hearing and/or smell being heightened or lowered.
Sudden crying or laughing for no reason.
Dr Dudu Ngubeni, an occupational medical and wellness practitioner at Gauteng Provincial Government, says parents should take their children to their local clinic for check-ups and shouldn't miss appointments.
"Any developmental delays should be investigated by a healthcare provider. Parents must voice their concerns and ask for a referral to their local hospital or a developmental paediatrician," she says.
Autism art exhibition
Autism South Africa is celebrating the autistic community's creativity and talent with an art auction.
Entrants can submit two works to be auctioned online. Submissions close on 15 April and the auction takes place from 17 to 30 April. All money raised goes to the artist.  
For more information, visit www.aut2know.co.za.