The Woza Matrics programme aims to help all Grade 12 learners pass their final examinations.
This year's matriculants have to faced considerable challenges because of the Coronavirus Disease (COVID-19). 
The Department of Basic Education (DBE) has ensured that the safe re-opening of schools is one of its top priorities, along with supporting learners with various programmes to help them successfully complete the academic year. 
One of these is the Woza Matrics programme, which was launched on 1 September in collaboration with a number of broadcasting partners and educational experts.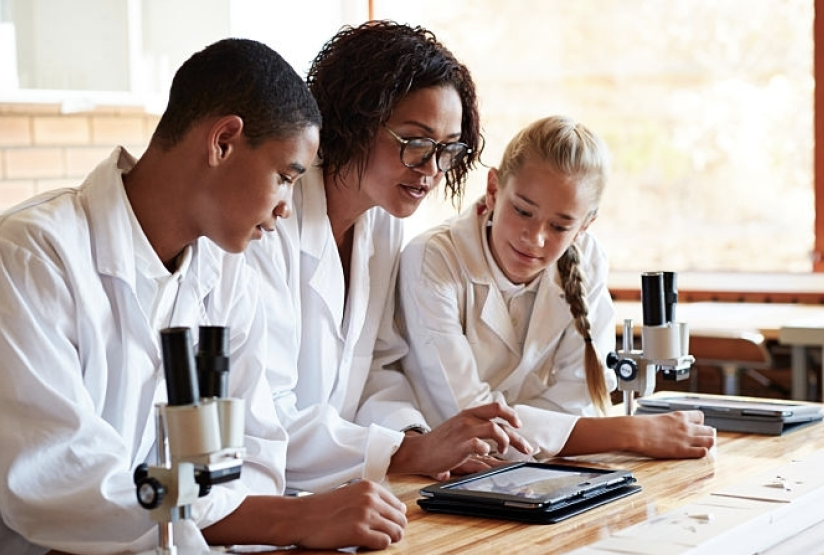 As part of the programme, catch-up lessons on six key matric subjects are being aired on SABC, DStv and Openview (Channel 122) every day for 12 weeks, from 8am to 10am and 1pm to 3pm. The goal is to help learners to prepare for their final exams. 
The platform also provides live lessons, during which learners can ask teachers questions. Exam tips are also provided. Woza Matrics recognises that while all learners have lost school time, Grade 12s have been the most severely affected, as their marks are extremely important for their career and university acceptance.  
Basic Education Minister Angie Motshekga says the programme is vital, considering the disruption to learning caused by COVID-19. 
"Matric is always stressful, but 2020 has been filled with unusual stresses. I want to congratulate all our Grade 12 learners and their families for their perseverance and determination. It is abundantly clear that additional support is required for learners and we will continue to provide this. There are a few months left before the end of the year and Woza Matrics will give learners the support they need to prepare for the final exams," she says.
The programme is unique in that it targets the majority of Grade 12s in the country who do not have regular access to the Internet and connected digital devices.
Broadcasts will be available to view by most of the 1.2 million learners who are writing Matric exams in November. The Council of Education Ministers has urged all learners and parents to make use of the platform. 
SABC CEO Madoda Mxakwe says the broadcaster is proud to be part of the initiative. "We are pleased to be one of the key role-players in saving the 2020 Matric year. As a public service broadcaster, we are duty-bound to ensure that our content includes a significant number of educational programmes, particularly during a period when it is most needed."
Your questions answered
What subjects will be covered?
Maths                                                                                                                                                
Geography
Life sciences   
Physical sciences   
Accounting   
Maths literacy. 
Why were these time slots chosen, because learners could be at school?
School attendance times vary across districts and provinces, due to social distancing measures. Many Matrics will be at home at the time of broadcasting. 
A small percentage of learners are also being home-schooled. 
The main broadcasts will be repeated after 4pm on Openview and are available on DStv Catch-Up. 
Why only matrics?
Matrics are under the most pressure to plan their post-school lives.
Matrics have faced more significant disruption to their schooling since March 2020 because their curriculum was not shortened.
Matrics have fallen the furthest behind on curriculum learning.
Where can I find the viewing schedule?
The viewing schedule is available in TV guides and on the Woza Matrics website at wozamatrics.co.za. Repeat broadcasts will be available. 
Is support being provided to parents and teachers?
Yes. The broadcast schedule will have some sessions on tips for parents on ways to support their Matric children. Some sessions will focus on teachers and the DBE's Teacher Connect WhatsApp platform will communicate key messages to teachers. 
Will there be a focus on dealing with the stresses faced by matrics?
Yes. There will be several sessions focused on providing tips for student well-being, coping with stress and managing anxiety.