written by Silusapho Nyanda
A Limpopo organisation is determined to help shape boys on their journey to becoming courteous, respectful and honourable men.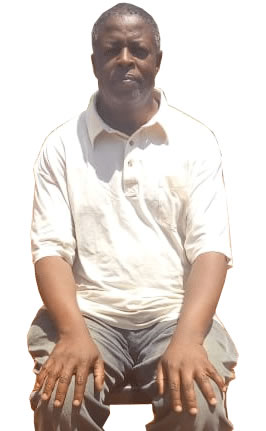 Teaching young men how to behave is crucial to ending gender-based violence (GBV).
This is the message preached by a Limpopo-based non-governmental organisation (NGO) called Malebo "A" moledi which means the care givers gratitude in Sepedi.  The organisation works with communities to guide young boys  raised by single parents. Director Lekgalwa Moloto believes the shaping of boys' conduct is important as it informs their behaviour as adults.
"Single parents are busy and sometimes don't have the time to monitor the behaviour of their children. As an organisation, we assist parents by fostering behaviour change," Moloto said.
Sekhukhune resident Kholofelo Bokgobelo (28) said thanks to the NGO, he quit smoking marijuana and realised he has to protect women and children from abuse. "Malebo "A" moledi taught me to not abuse women and children. They are very important in the betterment of our society," Bokgobelo said.
He said working with the organisation inspired him to play an active role in ending GBV.
Malebo "A" moledi's strategy is built around a 10-point plan:
Love: Boys are taught to love themselves.
Parental care: Parents are coached to show they care.
Responsibility: Young men are taught to be responsible for their own lives.
Refreshment and education: This, Moloto said, helps to constantly remind young men how to behave.
Respect others: Boys are educated to treat others, especially women, with respect.
Language: The importance of proper language at home and in society is highlighted.
Appropriate toys: Parents are guided on the importance of appropriate toys. "If you give boys a gun to play with, then you must expect violence," Moloto said.
Friends and relationships: The importance of choosing the right type of friends is emphasised.
Empathy: Boys are given lessons on showing empathy for others but not to condone bad behaviour.
Dialogue: Parents need to openly communicate with their children.
The organisation, which counts the provincial Department of Social Development as one of its partners, visits schools and communities to engage young people. Moloto said they also work with village elders to ensure that their teachings are passed down the generations.