High school learners in Athlone and Khayelitsha are providing support to victims and spreading awareness of gender-based violence (GBV) through a peer education programme called The Birds and the Bees.
Non-profit organisation Rape Crisis started the programme in communities where young people are often exposed to GBV in their homes and even at school.
"Of great concern is the fact that the majority of sexual offences are committed against South Africa's youth and that many of these crimes are committed in schools, places usually considered to be safe," explained project co-ordinator Rifqah Abrahams.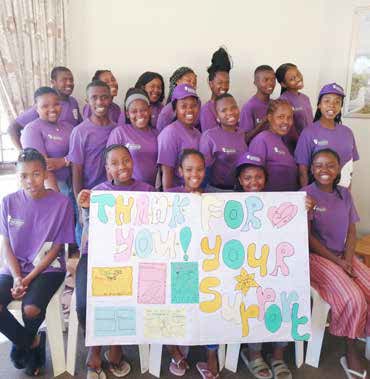 The Birds and the Bees programme works by identifying learners within high-risk schools. These learners are then trained to deliver awareness-raising activities and also to be a support resource to victims of rape or sexual harassment. 
"The training is designed to offer knowledge and information about rape and to influence attitudes about rape. In this way, school learners build a shared sense of positive social norms within the school and victims feel more and more comfortable coming forward for advice and information on how to access counselling," she said.
The peer educators are also made aware of myths involving sex.
"These myths include that you have to have sex to show love; that girls think violent boys are stronger and more desirable; that girls mean 'yes' when they say 'no' to sex and so on. These myths are upheld by both boys and girls," said Abrahams. 
Parents, educators and learners all attend the workshops so that the entire school community is involved in creating a safe, informed culture within the school. Once the workshops are complete, learners must pass a written test to become peer educators. They then attend monthly supervision meetings at Rape Crisis.
Tasneema Ismail, a peer educator in Athlone, hopes to be a voice for the voiceless.
"As a peer educator, I am the voice for other learners who cannot speak about what they have been through or who are too afraid to speak. It is very important to get more peer educators involved as learners can talk to someone who is their peer."
If you or someone you know is a victim of sexual violence in the Cape Town area call the Rape Crisis 24-hour helpline on 021 447 1467 / 021 684 1180 for support.