Written by More Matshediso
Labani Mgimeti's catering business Hiteka Kitchen recently won R40 000 worth of equipment during the City of Ekurhuleni's Festival of Ideas Programme.
The initiative aims to support emerging businesses, to help them grow and boost Ekurhuleni's economy. More than 15 emerging entrepreneurs received prizes worth R2 million in 2019.
The entrepreneurs had to pitch their ideas in sectors including agriculture, logistics, business services manufacturing and information communication technology.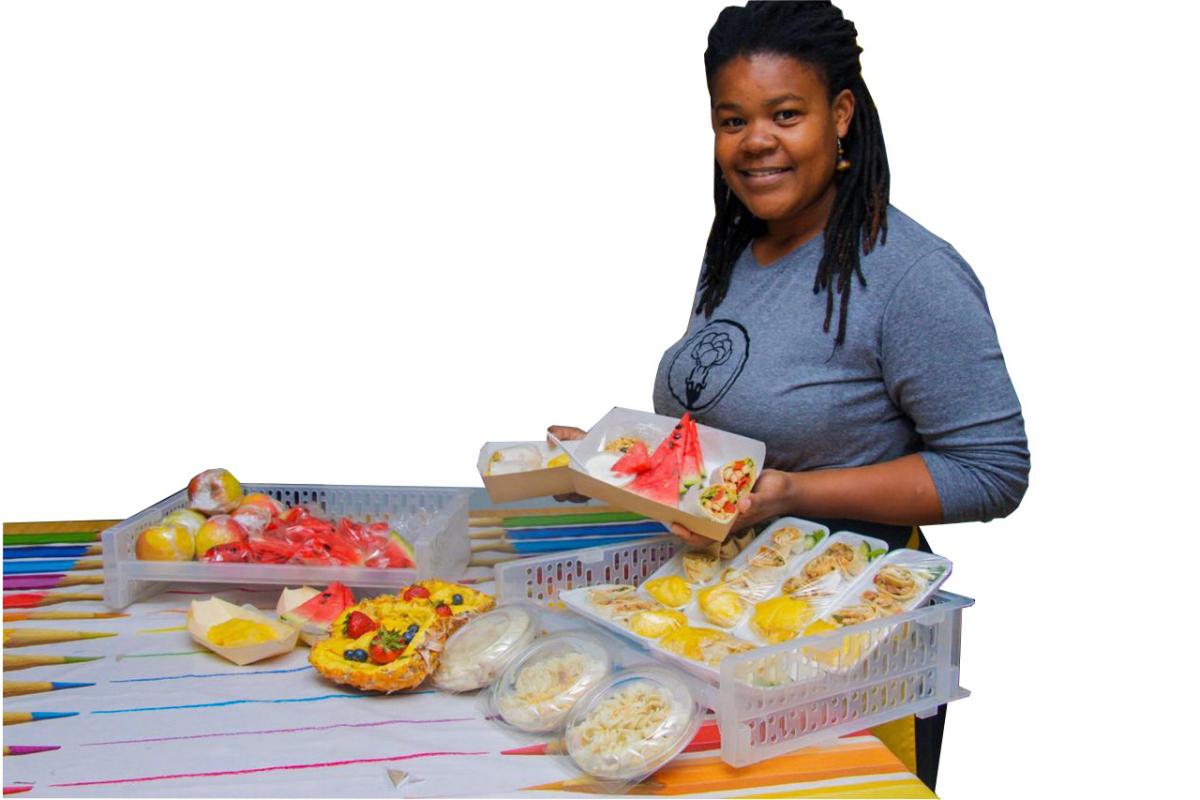 Mgimeti (36) established her business in 2017 as an events management company, but decided to shift its focus to promote healthy eating amongst children. The business was inspired by the realisation that many people do not pay attention to the importance of eating healthy food, she said.
"Our children are prone to eating unhealthy food daily, such as fat cakes and other junk food. We know they are not born craving this food, but their bodies are conditioned to it over time. This needs to change," Mgimeti said.
"Unhealthy food can affect a child's performance at school. If they consume a lot of sugar, they become hyperactive and sometimes cannot concentrate. But if they eat healthy food packed with nutrients, they feed their bodies what is needed," she added.
The company, which targets public schools, initially ran a canteen at Norkem Park High School but has since branched out to Sir Pierre van Ryneveld in Kempton Park as well. It employs four permanent and three temporary workers and sources fresh produce from fruit and vegetable markets and farmers.
As part of the prize, Hiteka Kitchen received a gas griller and a camera.
"We were using a small stove, which affected the pace of preparing meals. The gas griller will assist us to be more efficient. We will use the camera to take photos of our work and upload them to social media," said Mgimeti.
The City of Ekurhuleni worked with the Gauteng Enterprise Propeller (GEP) to put together the total prize money. It contributed R1.5 million, while the GEP contributed R500 000.
Ekurhuleni's MMC for Finance and Economic Development Nkosindiphile Xhakaza said it is important to support emerging businesses to ensure they have a conducive environment for their businesses to prosper.
For more information about this programme contact the City of Ekurhuleni on YouthSummit@ekurhuleni.gov.za