COVID-19 heroine stresses that mental health is an important aspect to happiness and quality of life.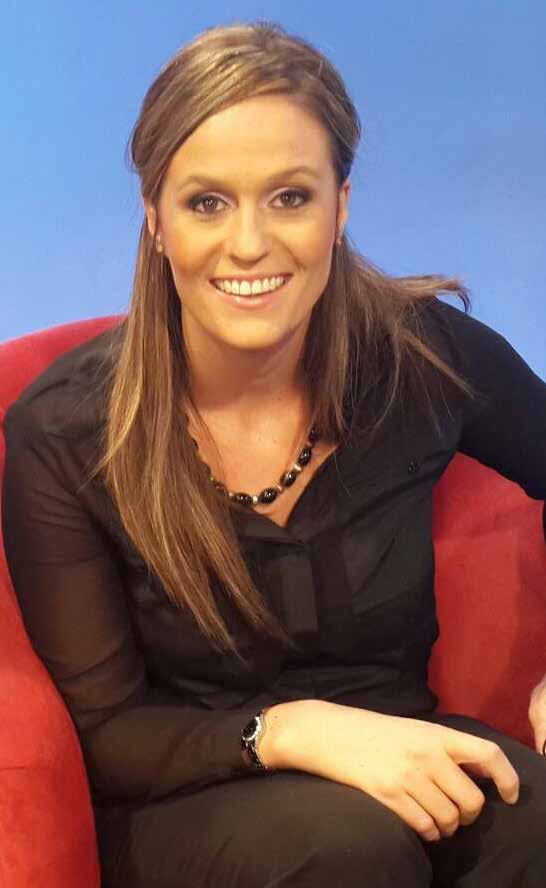 Mental health workers have had their work cut out for them during the Coronavirus Disease (COVID-19) pandemic.
They have had to ensure people's mental health, while putting their own fears, anxiety and heartbreak on the backburner.
Candice Cowen (34), a clinical psychologist from Northcliff in Gauteng, is one of these COVID-19 heroines. Despite having multiple family members – from elders to young cousins – who have contracted the virus, she has put her own feelings and anxieties aside to be there for others.
"It has been extremely worrying and stressful. I have a two-year-old son, and a husband with a compromised immune system, so we are all taking the necessary and sometimes extra precautions," says Cowen.
Staying positive
She adds that not interacting with her extended family is extremely difficult but the sacrifice is a necessary one.
"We are mindful that the cost of someone's life outweighs the short-term enjoyment of a visit. We check in on each other weekly and are trying to remain positive."
Cowen was vaccinated in March at Charlotte Maxeke Hospital in Johannesburg.
Even though the emotional toll has increased during the pandemic, she is motivated by her calling to help others.
"Our training as psychcologists prepares us to deal with trauma and loss. After so many years, that comes more naturally to me and I am able to 'park' my own stuff until I have the appropriate time to process it."
Cowen adds that compassion fatigue and burnout are real dangers for healthcare workers.
"The duration of the pandemic and its effects are negative, uncertain and worrying. Being surrounded by death and future anxiety certainly plays a role in burnout.
"This pandemic is like no other, as the psychological wave has only begun, and that's worrying."
Making a difference
Born in Ruimsig on the West Rand, Cowen is part of the CBT Group and is affiliated to the South African Depression and Anxiety Group (SADAG). She helps educate the public about mental health and mental illnesses.
Cowen became a clinical psychologist because she wanted to make a difference, particularly for children and their families.
"The idea that early intervention leads to prevention makes me feel hopeful. This largely led me to go into psychology. I have a natural level of empathy and compassion for others and have always been drawn to helping others and seeing them succeed through limitations or hardships," she says.
Working on the frontline, Cowen has seen an increase in people suffering from anxiety and depression.
While she says that there is also a risk of an increase in the suicide rate.
"Suicide rates in South Africa are extremely high, pandemic or no pandemic. Unfortunately, there has been an increase in depression due to job loss, financial stress and lockdown fatigue, among others.
"This all contributes negatively to mental health. Without positive buffers in place, it's inevitable to see an increase in suicide rates."
Reaching out in lockdown
Lockdowns have greatly influenced how Cowen is able to assist her patients.
"People are scared to leave their homes and movement has been restricted. Not everyone has access to quality WiFi or fibre, which means many people are going without emotional support."
She says the pandemic has shifted psychology and access to mental health to mostly telepsychology consultations, using platforms like Zoom.
"While these have enabled access to therapy, they are not the same as face-to-face conversations.
"I rely on body language to read a situation or emotion. Online does its job, but some of the quality is lost through the screen," Cowen adds.
Get help
She urges mental health workers to get help for their own anxiety.
"We are all in this pandemic together and we are all experiencing uncertainty and anxiety. Implementing
mental health check-ins is paramount to you being able to do your job of helping others."
To those suffering from depression and anxiety, Cowen says you are not alone.
"The world is full of loneliness, negativity, sadness, loss and worry. These feelings are difficult, but normal under the circumstances© It has been a difficult year-and-a-half and it's okay not to be okay.
"Try to take time out from worrying or over thinking and use this time to reflect on mindfulness, breathing and relaxation," she adds.
If you need assistance for mental health issues, contact SADAG on 0800 567 567.