Minister in the Presidency responsible for Electricity Dr Kgosientsho Ramokgopa says the electricity crisis South Africa is facing can be resolved despite the challenges at Eskom.
The Minister recently held a media briefing following his visits to power stations around the country.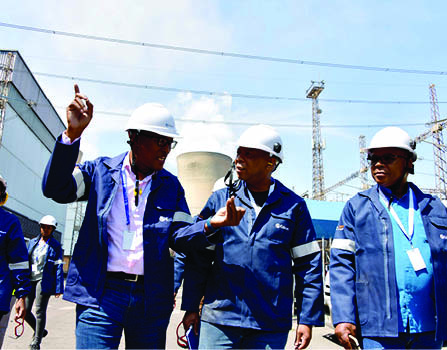 Minister Ramokgopa laid out the challenges at each of the state-owned power utility stations including issues related to the workers' morale and the low quality of coal for power stations due to under-investment.
These challenges, combined with other factors, have resulted in Eskom's low Energy Availability Factor (EAF) and an electricity supply deficit triggering the need for load shedding to protect the grid.
Minister Ramokgopa says he is confident that there was capacity, the will and the expertise to resolve load shedding.
"We know that the [EAF]…explains why there is a deficit between the generation and the demand and the quest is to close that gap. There are three ways of resolving this problem. The first one is to ensure that we ramp up generation capacity. The second option is to ensure that we bring down this demand.
"The third option is our preferred option and that is - you do both. You ramp up the generation and reduce demand. [However] as you bring down demand, don't undermine the ability of households to meet their daily needs [and] you don't undermine the ability of business and commerce to operate and meet their commercial targets so that we get the economy of South Africa going," he says.
The Minister emphasised that all of government's efforts to resolve the energy crisis facing the country are focused on ensuring the impact on both South Africans and the economy are mitigated.
Minister Ramokgopa says he will map out all his plans to Cabinet on ending load shedding which will put him in a position to provide timelines.