Eskom is looking at the possibility of implementing Stages 2 and 3 of load shedding over the next two years to give power stations room to address maintenance issues and ensure predictability of power for South Africans.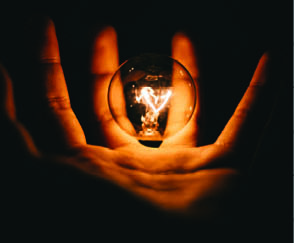 This was according to Eskom Board Chairperson Mpho Makwana who recently spoke during a virtual media briefing on the power utility's system challenges and a presentation of the power utility's turnaround plan .
"We want to ensure that we create some predictability by implementing some level of permanent stage of Stage 2 and 3 load shedding for the next two years, in order to give sufficient space for maintenance while giving the country a level of predictability or consistency to plan their lives better."
"Shuttling from one stage [of load shedding] to another in a short space of time is not good for any business in any context within our communities," said Makwana.
He explained that this move is part of a broader plan to repurpose Eskom's old power stations.
Makwana assured South Africans that teams at power stations around the country are "working hard to get better" reliability.
Turning it around
Makwana said Eskom's recovery plan includes targeted recovery of Kendal, Matla, Majuba, Duvha, Tutuka and Kusile power stations in order to deal with the current load shedding challenges.
"These stations must be prioritised by developing the best talent and sufficient capital.
"Getting the six power stations reliable and the additional unit at Kusile [expected back on the grid in July] will stop load shedding in a period of 24 months as we have previously indicated. We also need to protect and guard the best performing power stations such as Matimba, Medupi and Lethabo so that they do not deteriorate," Makwana said.
The board chairperson highlighted that although the power utility faces challenges, these are not impossible and he further appealed to all South Africans to co-operate with the power utility as it works towards a turnaround for the benefit of all.
"The support required by Eskom from all South Africans is to use electricity sparingly," said Makwana.
What has government done to fix the problem?
Since 2018, much has been done to fix the problems in our electricity system:
Eskom's board and executive leadership, which had been compromised by state capture, was replaced by qualified individuals.
Changes to Eskom's structure to create a separate state-owned transmission company have started. This company will be able to buy electricity from different producers, including Eskom, at a competitive price. This will improve the reliability of supply.
The renewable energy programme was revived, with 2,200 MW connected to the grid to date and another 6,800 MW at various stages of procurement.
Regulations were changed in July 2021 to exempt private embedded generation projects of less than 100 MW from having to obtain a licence from the Regulator - NERSA. This is where companies produce electricity for their own use and to sell on to other users. As a result of these changes there are now about 100 such projects in the pipeline with a total capacity of more than 9,000 MW. In December 2022, the 100 MW limit was removed completely.
What can I do to save energy?
Don't leave appliances and gadgets on when not needed, switch off the power button.
When you leave the room or building, remember to switch off the lights.
Ensure that you use energy saving light bulbs (LEDs) which also last longer.
Use the cold water tap rather than engaging the geyser every time.
Use water with consideration e.g. shower rather than bath – it saves water and energy.
Make sure your refrigerator and freezer doors have tight seals, are positioned in a cool place, and are not blocked with frost – all of this will help them to function more efficiently.