Written by More Matshediso
The first beneficiaries of the Siyanqoba Integrated Residential Development Programme recieve their new homes.
Gogo Martha Matjomane (70) of Siyangoba in eMalahleni is a the first-time homeowner, thanks to the Mpumalanga Provincial Government.
Matjomane is a widow, who has lived in a shack, with her four children, for 26 years.
"Rainwater leaked inside and my children and I were always stressed. Winter was unbearable in the shack," she says.
Despite several unsuccessful applications, Matjomane was not dete-rred and kept applying for her new home.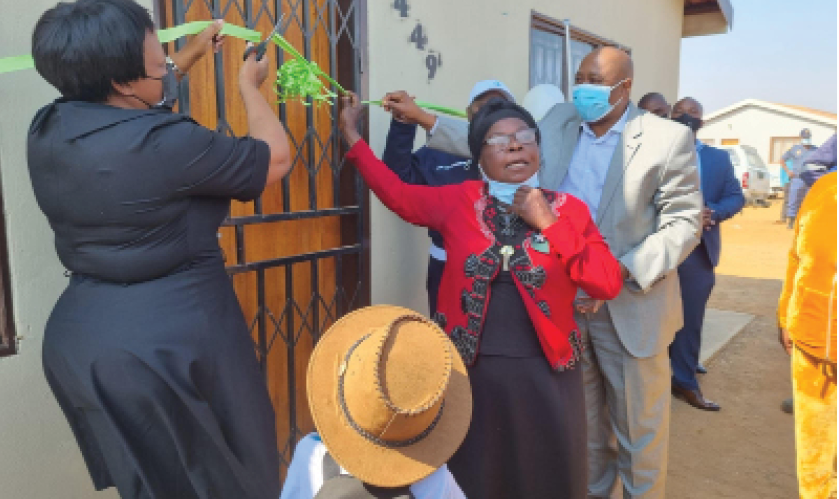 "In the end I finally received a house and I am truly grateful to have such a beautiful home. I pray that everyone else also gets help," she says.
According to Mpumalnga Premier Refilwe Mntsweni-Tsipane, Matjomane was one of the residents who qualified for a fully furnished house from the provincial government.
"We handed over a fully furnished house to Mrs Matjomane because the conditions that she was living in were disturbing.
"She's not the only beneficiary who recieved help from our government. We have a list of beneficiaries, in all municipalities across the province, and as soon as we finish building the houses we will hand them over," she says.
The Premier adds that the elderly will be prioritised, followed by people with disabilities, child-headed households and then other community members.
Housing challenges
Mpumalanga MEC for Human Settlements Speedy Mashilo says residents' challenges with water and electricity are also being addressed.
"The municipality has started installing electricity cables in the area. The challenge arose when 300 electricity poles were burnt by the community during a service delivery protest. The water issue is being attended to by eMalahleni Local Municipality. This is a new development, so a lot of services will be rolled out," he says.