Residents of Umjindini township in Barberton, Mpumalanga, no longer have to travel long distances for primary healthcare services thanks to a new state-of-the-art clinic that opened to the community recently.
The new Cathyville clinic, built by Barberton Mines, at a cost of R15.4 million, was officially handed over to the community by the Minister of Mineral Resources and Energy, Gwede Mantashe, and Mpumalanga Premier Refilwe Mtsheni-Tsipane.
The clinic was built as part of the Social and Labour Plan to impose responsibilities on mines to develop the communities in which they operate.
"A Social and Labour Plan is a document that mining companies are required to submit to the Department of Mineral Resources and Energy when submitting their applications for mining rights. It is a collection of promises that the mines make, which become legal commitments once the application is approved by the department," the Minister explained.
He added that the Social and Labour Plan must complement the work done by municipalities to improve the living conditions of residents and make an impact in those communities.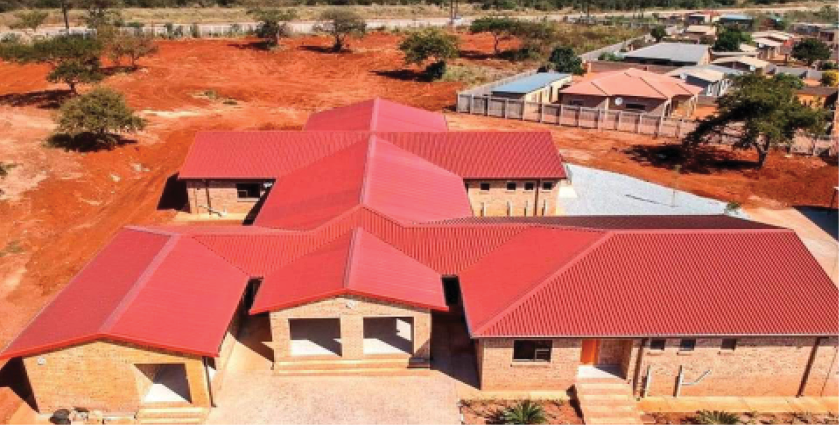 "When you hand over a project like this to the community, it is no longer a project of the mine nor government, but it belongs to the residents. They must own and protect it to ensure that they continue to benefit from it," he said.
Community member, Joyce Nkosi, said the clinic was well received by the community and is saving lives by providing quality healthcare services to those in need.
Services at the clinic
The clinic has five consulting rooms and offers various services, including a mother and child programme through which babies are screened and immunised and pregnant women are given medical attention. The clinic provides services for mental health-related cases and patients who need HIV/AIDS testing.
According to the Mpumalanga Premier's office, the clinic ,which treats about 150 patients per day, will benefit 1 700 residents.
The clinic will also serve as a Coronavirus Disease vaccination station.