Written by Silusapho Nyanda
Drug addict turns his life around and is now helping addicts recover.
Lehlohonolo Sekgobela's (30) journey, from drug addict to anti-drug activist, is one of hope and inspiration.
Sekgobela, originally from Parktown in Johannesburg, carries an empty box of matches everywhere to remind him not to go back to using drugs.
A member of the Intsikelelo Youth Development Foundation, an organisation that assists people to overcome their addiction, Sekgobela says he got clean after being admitted to the Gauteng Department of Social Development-funded Witpoort Treatment Centre in Brakpan.
He started experimenting with drugs at a young age.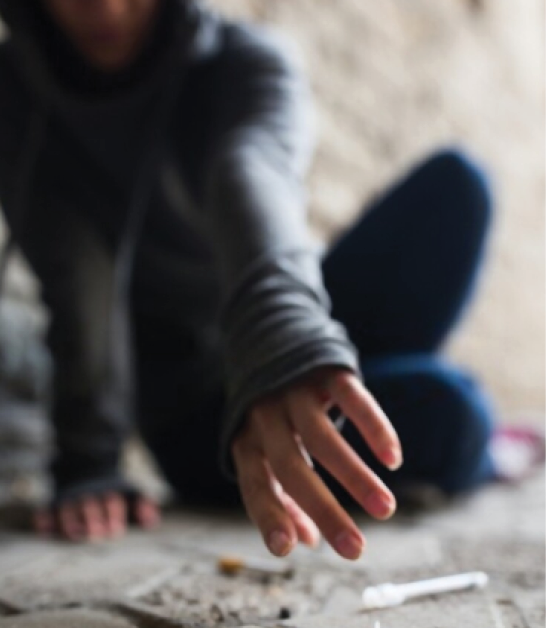 "I smoked dagga and drank alcohol in high school, but the habit got worse in my first year of university in 2009. I started trying ecstasy with my friends and then smoked crystal meth, cocaine, cat and rock. It became an ongoing destructive habit.
"I found myself regularly going to Midrand to buy cocaine. That's when I realised it was becoming a habit," he says.
The father of two, who now lives in Brakpan in Ekurhuleni, says he made plenty of bad decisions during the 10 years of his active addiction. This left him hopeless and broken.
After realising that there was money to be made selling drugs, Sekgobela started selling ecstasy at university. "It was in demand and I was making extra pocket money."
Sekgobela's family often tried to assist him but he kept going back to drugs. At one stage, his aunt took him to the Hands of Compassion rehab centre in Lanseria, where he spent six months in a religious programme. But he only got the help he needed when he admitted to himself that he needed help.
"I told my family that I needed help when the Coronavirus Disease started. No rehabilitation centre was willing to take me then. I prayed every day for Witpoort Treatment Centre to take me," he says.
Sekgobela has since joined the KwaThema-based Local Drug Action Committee, as a committee member. He has also attained a NQF Level 2 qualification in community house building from the Xilembeni Project Centre of Excellence in Bapsfontein.
For more information on overcoming drug use, contact Xilembeni Project Centre of Excellence on 064 547 7063 or visit www.dsd.gov.za