Written by Silusapho Nyanda
The GBVF Response Fund aims to support relevant programmes and campaigns that wage an ongoing war against women abuse in South Africa.
A partnership between government and the private sector that was launched recently has already secured pledges of R128 million in support of efforts to stop gender-based violence and femicide (GBVF).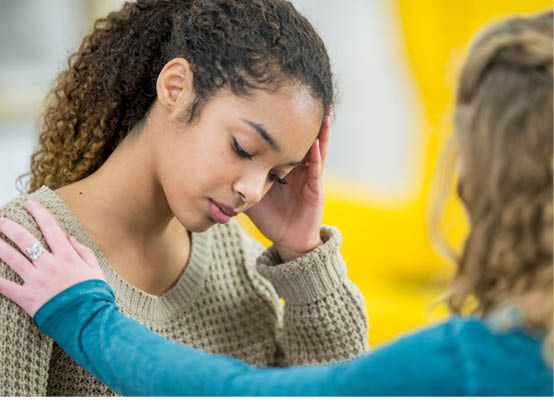 The GBVF Response Fund was launched by President Cyril Ramaphosa to support the implementation of the National Strategic Plan (NSP) – South Africa's roadmap to ending GBVF.
During the launch, business and donor communities pledged millions to the fund. Pledges included a R30-million contribution by Anglo American, R20 million by Absa and a R20 million by the Ford Foundation, President Ramaphosa confirmed in his State of the Nation Address recently.
"With your financial support, we will be able to step up the national response to GBVF by expanding the scope of services at national, provincial and community levels. We can increase support to community-based organisations that are doing such valuable work in our villages, towns and cities and that rely on donor funding to survive," he says.
The President added that government would continue to expand its support programmes for survivors of GBVF and would allocate about R12 billion, over the next three years, to various components of the NSP. 
"Ending GBV is imperative if we lay claim to being a society rooted in equality and non-sexism.
"To give effect to this, three key pieces of legislation were introduced in Parliament last year to make the criminal justice system more effective in combatting gender-based violence," President Ramaphosa says. 
To ensure that the money is spent correctly, financial services companies ENS Africa, PriceWaterhouseCoopers, Deloitte, Alexander Forbes and Absa have volunteered to audit the fund at no cost.
The fund's work is guided by seven principles. These are to:
Operate with transparency, integrity and accessibility.
Support organisations and institutions that address challenges faced by women that make them vulnerable to GBVF.
Allocate resources with women empowerment and social consciousness as priorities.
Facilitate access to funding of women's organisations in marginalised communities.
Adopt a proactive funding approach.
Focus on matters relating to GBVF with unique and strategic insight.
Interact with like-minded GBVF activists on the ground, through a network of social facilitators.   
For more information about the fund, visit www.gbvfresponsefund1.org or email info@gbvfresponsefund1.org