Written by Silusapho Nyanda
A community of 1 200 families is profiting from two farms they received in 2008, through government's land redistribution programme.
Secretary of the Selwane Communal Property Association Harry Malatji said they have both a citrus and nature reserve on their farm.
 The 4 010-hectare nature reserve known as Selwane Nature Reserve  started official operations in 2019 and offers eco-tourism, game drives and training for hunting.
Visitors to the nature reserve get to see impalas, giraffes and waterbucks, among other animals.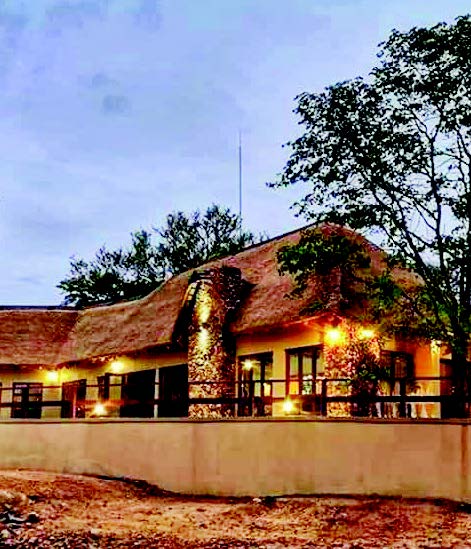 Malatji said the Selwane Nature Reserve works and shares the profits with its joint venture partner Siabix Pty Ltd. He said that after a rocky road, the nature reserve is now starting to be financially viable.
Siabix's Managing Director Neil Fourie said the company is responsible for the day-to-day running of the Selwane Nature Reserve.
He said they have been doing development work on the land.
"The opening of the nature reserve saw locals being skilled  hospitality, construction and general farm work," said Malatji.
Twenty-three people are permanently employed at the nature reserve – 11 young women, 10 young men and two people living with disabilities.
Malatji said the reserve has been badly affected by poachers, but a partnership with the police and other strategic partners is addressing the problem.
Waterbok farm
Malatji also gave an overview of the Waterbok farm which is the second business that is being run on the farm.
Malatji said Waterbok employs 35 people permanently and during harvest locally-owned businesses are employed to do additional work.
The farm grows and sells oranges, lemons, cucumber, baby marrow and potatoes.
The citrus farming is done on 250 hectares, while 150 hectares is used for vegetable farming.
The fruits and vegetables are sold to markets in Johannesburg, local retail stores and small businesses in the area.
Malatji added that last year the Department of Rural Development and Land Reform gave the Selwane Community Property Association an injection of R22 million to further develop the farm.
"The money given to us by the department has allowed us to renovate the nature reserve which will allow us to attract more tourists."
The Department of Rural Development and Land Reform has spent more than R147 million in grants funding, from which a sizeable number of restitution projects have benefited in the current financial year.